Date: June 6, 2020
Time:
Prelims: 8 PM EST
Main card: 10 PM EST
Location: UFC APEX, Las Vegas, Nevada
Boy, oh boy. Tyron Woodley. I blame myself more than I blame you. I should have seen it coming. I was blinded by the muscles and championship record. You're heart isn't there anymore. I understand and forgive you. But the truth is…
While we are down a fight in the Cheap Seat Predictions records, we did call the Billy Q versatility. What a dog. Anyways, at 65/97 .. Let's make some money today.
💺💺💺💺
Amanda Nunes (C) vs Felicia Spencer (Women's Featherweight Championship):
Amanda "Lioness" Nunes 12-1 in the UFC and 19-4 overall. Her last loss was in 2014 against Cat Zingano by a three-round ground-and-pound TKO. Since then, Nunes has become the greatest female UFC fighter of all-time. She is a champ champ of the women's featherweight and bantamweight divisions.
If she wins Saturday, she will be the first fighter to defend their title in both division while ALSO maintaining both belts.
Felicia "FeeNom" Spencer is 2-1 in the UFC and 8-1 overall. Before entering the UFC, she was the Featherweight Champion in Invicta.
Spencer's only loss came from a three-round unanimous decision against Cris Cyborg, a year ago. She handled her own and even cracked Cyborg's face open with a right elbow.
To no one's surprise, the "Lioness" is the favorite at -600 and Spencer is the major underdog at +400.
Nunes being the first female Brazilian champion and beating every woman to have held a bantamweight or featherweight title, she has earned the right to be the favorite. Against any and every fighter.
If you look at the last time Nunes lost, she lost from tiring submission attempts and finally a ground-and-pound finish from Zingano. That is the approach Spencer will look to take. Unfortunately for Spencer, Nunes is not that same fighter. She has grown to be an unstoppable force and KO queen.
Felicia cannot last five rounds, as much as that is a part of her plan.
Nunes def. Spencer via TKO round two.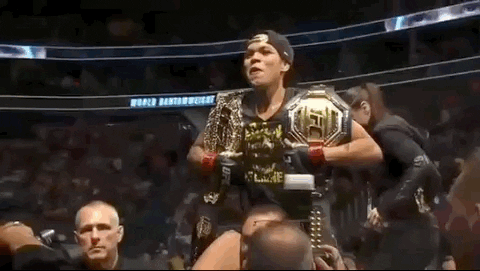 Raphael Assuncao vs Cody Garbrandt (Bantamweight):
Raphael Assuncao is 12-3 in the UFC and 27-7 overall in his career. He is currently on a two-fight losing skid. He lost to Cory Sandhagen (on this fight card) via three-round decision and Marlon Moraes via round one guillotine choke.
Cody "No Love" Garbrandt is 6-3 in the UFC and 11-3 overall in his professional career. Two of those losses during title fights against, now suspended T.J. Dillashaw, and most recently against Pedro Munhoz during the first round of their 2019 fight.
Cody and his KO power is the favorite at -150 and Assuncao is the underdog at +120.
Similar to Tyron Woodley and his fall from grace last week (yeah, I am done trusting my once favorite fighter), Cody Garbrandt is facing a similar fate if he loses this week and misses out on a shot to take over Henry Cejudo's recently relinquished belt from the winner of Petr Yan vs Jose Aldo. Other contenders for that belt include those on this very card in Aljamain Sterling and Cory Sandhagen.
There is a lot of the line here for both. At 37 years old, Assuncao has to prove his old man strength can withstand Garbrandt's barrage of hooks and make one last swing at the belt. With Garbrandt's latest performances, I am not so sure it's a stretch.
Raphael most recently lost to Cory Sandhagen who has the diversity of legs kicks and punches which slowed Raphael down and kept distance. Cody Garbrandt is a heavy-handed boxer and isn't worried about using kicks. Raphael is tough too… despite taking shots from Cory, he still managed to last three rounds.
I fell for Tyron last week. I can't fall for Cody this week.
Assuncao def. Garbrandt via unanimous decision
Bonus:
Keep an eye out for "Sugar" Sean O'Malley who is going to show out!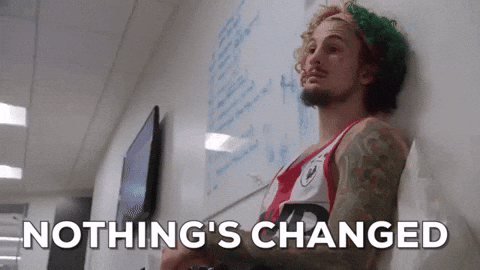 Good luck and happy viewing!
---