By Garrett Pelto
Date: August 4
Time: Prelims at 8:00 p.m. EST
Main Card at 10:00 p.m. EST
Location: Los Angeles, California
It's been about a month since UFC 226's superfight, Miocic vs Cormier, but it lived up to the hype, so we can't act like we've been deprived of MMA action. That's not to mention last week's UFC on Fox event that included the victories of two former champs: Joanna Jedrzejczyk and Jose Aldo Jr.
Lucky for UFC fans, this week includes a main card with two championship fights. Peep this writer's predictions for UFC 227 below.
T.J. Dillashaw (C) vs Cody Garbrandt (135 lbs):
T.J. Dillashaw is 10-4 in UFC events and Cody "No Love" Garbrandt is 6-1 in UFC events .
This main event is going to be…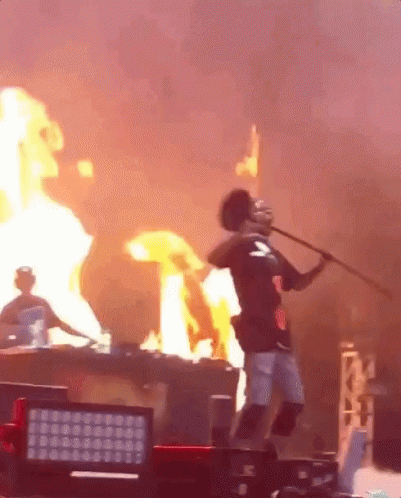 (Shoutout Astro World finally getting the August 3 release date)
For those of you who don't know, T.J. Dillashaw left the Alpha Male gym. Some important members of Alpha Male? Coach (and former UFC fighter) Urijah Faber and former bantamweight champ Cody Garbrandt.
Garbrandt and Dillashaw were once teammates and therefore competed against each other in the gym constantly. Dillashaw eventually left with one of the former coaches. This "betrayal" was initially exposed by Conor McGregor on an episode of The Ultimate Fighter when Faber coached a team with Dillashaw and Garbrandt on it:
Well after that crazy Irishman proved to be telling the truth, Team Alpha Male started to feel a certain way about Dillashaw, leading to the last fight against Garbrandt, the champion at the time.
In that fight Garbrandt dominated the first round, knocking Dillashaw on his butt with a right hook. It looked like it was over. Then Dillashaw shocked everyone, knocking out Garbrandt in round two.
This fight could go either way (as of Wednesday of fight week, Dillashaw's odds are -120 and Garbrandt's is -110 on Bovada.com). Coming into the last fight I thought Garbrandt was unstoppable because he knocked people out in the first round for like three fights straight and left looking pretty each time. Well when Dillashaw made it past the first round, he came back with hands (and feet) of his own.
It made me realize that Dillashaw is the perfect guy to defeat Garbrandt. He knows a lot of Garbrandt's tendencies, and minus the tattoos and dark hair, they are pretty similar. The guys are some scrappy bantamweight champions.
With that said, I think Garbrandt has something to prove after taking a bite of humble pie. I don't see 27-year-old Garbrandt losing to 32-year-old Dillashaw back-to-back. But it can't possibly go the distance. I see Cody returning to his championship form, throwing uppercut after uppercut and finishing things quickly.
Garbrandt def. Dillashaw via TKO (punches) in the first round
Demetrious Johnson (C) vs Henry Cejudo (125 lbs):
Demetrious "Mighty Mouse" Johnson is 15-1-1 in UFC events and Henry Cejudo is 6-2 in UFC events. Mighty Mouse has defended his belt for a record-breaking 11 times. And to make matters worse for Cejudo, he was one of those losses to Johnson back in 2016 where he was taken out by knees to the body.
In Johnson's last fight, he pulled off a flying armbar against Ray Borg! One of the craziest submissions I have ever witnessed. Take a look for yourself at this suplex into an arm bar.
This is just one of the many ways that Johnson has finished his opponents. Going down the list he has won by kimura, armbar, knees to the body, knockout punches and even decision. There is a lot a fighter has to prepare for when going up against this champion.
Although last time Mighty Mouse kneed his way to victory against Cejudo, I believe it will go down slightly different, yet still overwhelmingly in Mouse's favor.
Johnson def. Cejudo via unanimous decision
Cub Swanson vs Renato Moicano (145 lbs):
Cub Swanson is 10-5 in UFC events and Renato Moicano is 4-1 in UFC events.
Swanson last fought in April where he lost to Frankie Edgar. Before that he lost to Brian Ortega in December 2017. So this fighter desperately needs a win.
Moicano's only loss is to number one featherweight contender, Ortega.
Both these guys are fierce competitors that aren't going down easy. I believe this fight could lowkey be "Fight of the Night", although it'll be hard to surpass the anticipation for the Dillashaw and Garbrandt rematch.
I think Cub is a tough dude who shouldn't be overlooked, but based off of Moicano's 12-1-1 overall MMA record and his youth in comparison to Cub, I believe he takes it in decision.
Moiciano def. Swanson via unanimous decision
Thiago Santos vs Kevin Holland (185 lbs): 
Thiago Santos is 9-5 in the UFC. Kevin Holland on the other hand won a contract via Dana White's Contender series on the first episode of season two.
Santos has knocked out eight of the nine opponents he beat. Pretty impressive. Holland has about six knockouts in his 12-3 record as a professional. So we're hoping for some fireworks in this fight as well.
I honestly don't know much about Holland aside from what I can see in his MMA record. This is going to be his fourth fight in a year and he's only lost once in his last ten fights.
There were comments made that he showboated too much during his Dana White's Contender series fight. To me, that can make a fight/fighter interesting. Especially when you are trying to move up the ranks and gain some recognition. Shit, take a look at McGregor's rise to fame.
I have this gut feeling that Santos will not come out being the better professional and ultimately leave room for this upcoming fighter. But because of the rise of competition for Holland, I think he'll take a bit to warm up.
Holland def. Santos via TKO in round 3
---