By Garrett Pelto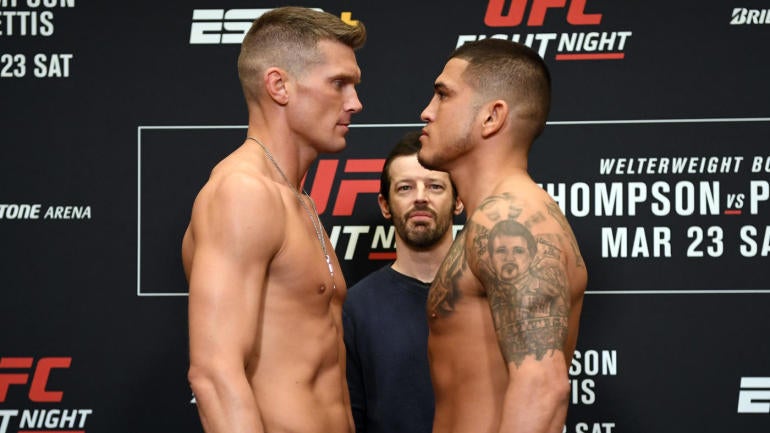 *CheapSeatPrediction for the main event only*
Date: Saturday, March 23
Time: 
Prelims: 5:00 p.m. EST
Main card: 8:00 p.m. EST
Location: Nashville, Tennessee
Cheap Seat Predictions currently stand at 40-out-of-56 (72%) correct fighters and 11-out-of-56 (20%) correct rounds and finishes.
Even though we didn't technically write about it, I will still brag about correctly predicting UFC London.
This week, I didn't have time to do my due diligence in research for the rest of the card, so I didn't feel right writing a full article. So one prediction with two fighters that MMA fans know well.




Stephen Thompson vs Anthony Pettis (Welterweight):
Stephen "Wonderboy" Thompson is 9-3-1 in the UFC since joining in 2012. Overall he is 14-3-1 in his professional career. Thompson is an undefeated amateur (37) and professional (58) kickboxer who is currently ranked as the third welterweight in the UFC.
His most notable wins have come against: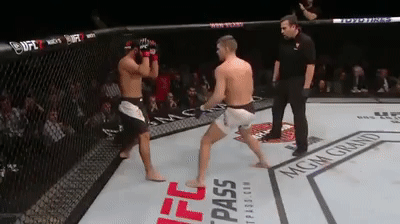 His more recent losses that have put in a weird limbo spot of the welterweight division:
The fights against Woodley really hurt his standings in the welterweight division. Woodley stood practically untouched after the fights. Some think they were boring. Quite the opposite case when Tyron faced Kamaru Usman and was dominated.
Anthony "Showtime" Pettis is 8-7 in the UFC and 21-8 overall in his professional career. After losing his UFC debut, he went on a five-fight win streak in which he earned the Lightweight Championship against Benson Henderson.
Since losing his belt, he has had a roller coaster career. Changing weight, accepting last-minute fights, still fighting competitors who missed weight, etc. It's honestly hard to predict what Pettis will enter the octagon on a given night. But here is who he has beaten, which demands a certain level of respect: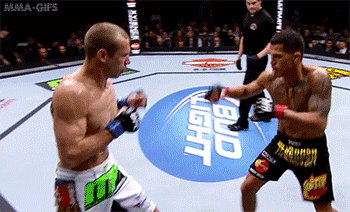 You can never truly count out this athletic and creative finisher. For most MMA fans that know his story, you can't help but to root for his success. Unfortunately, he hasn't seen too much success lately, losing six of his last ten. All of them recognizable names.
For Pettis to win, he needs to be able to make this fight dirty. He's moving up in weight and fighting someone who can keep distance and win in decision. With that being said…
Thompson needs to be aggressive than he's ever been. Pettis isn't someone who is going to lay back and Thompson has to prove he isn't a sit-and-calculate fighter then doesn't get the dub at the end of the day like he's done against Woodley and Till.
Thompson is favorite at -370 and Pettis is the underdog at +280.
While some think that Thompson will knock Pettis out, I believe Pettis can take all the hits that Thompson gives, with the exception being something super unpredictable like a wild spinning kick. Expect Pettis to try and do just that… some crazy shit to surprise Thompson. Perhaps a cartwheel into a backflip into a body kick.
I think Thompson wins convincingly. Maybe even in five rounds. Hopefully for viewing-sake we see Pettis catch "Wonderboy" a few times. Maybe a crazy submission?
Doubt it.
Thompson def. Pettis via four round TKO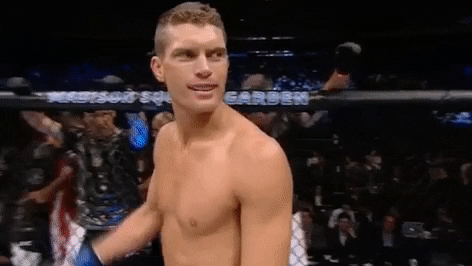 Happy viewing and hopefully winning you filthy gamblers. 😉
---