By Garrett Pelto
Date: Saturday, March 2
Time:
Prelims: 8:00 p.m. EST
Main card: 10:00 p.m. EST
Location: Las Vegas, Nevada
Gigantic UFC card this weekend! We have two title fights and a total of four current/former champions duking it out.
Cheap Seats 💺💺💺💺 has correctly predicted 36-out-of-51 (70%) correct winners and 10-out-of-51 (20%) finishes and rounds. So whether you want to gamble on our predictions too or just read up on the fighters, here's our research and our takes on UFC 235 from the Cheap Seats.
💺💺💺💺💺
Jon Jones (C) vs Anthony Smith (Light Heavyweight):
Jon "Bones" Jones
. Jones is 17-1 with one no contest (tested positive for PEDs after beating
Daniel Cormier
) in the UFC 23-1 and one no contest overall in his professional career. By the way, that only loss is due to illegal elbows that KO
Matt Hamill
.
"Bones" Jones has had/always will have criticism following his name in MMA due to his positive tests (you can read more about his latest here). Luckily for UFC fans, the Nevada Sports Commission has allowed Jones to fight in UFC 235. This is lucky for UFC fans because we get to witness one of the GOATs step in the octagon in his prime.
Some of his impacts on the game:
Longest win streak in UFC light heavyweight division history (thirteen)
Most wins in UFC light heavyweight division (sixteen)
Most successful title defenses in UFC light heavyweight division history (eight)
Most submission victories in UFC light heavyweight division history (five)
Youngest fighter to win a UFC Championship (23 years, 242 days)
As far as his win streak, let's review who he has beat:
Ovince Saint-Preux via five-round unanimous decision in 2016
Daniel Cormier via five-round unanimous decision in 2015 (first of two bouts)
Glover Teixeira via five-round unanimous decision in 2014
Alexander Gustafsson via five-round unanimous decision in 2013
Chael Sonnen via TKO (elbows and punches) in round one in 2013
As for the challenger, Anthony "Lionheart" Smith is 7-3 in the UFC and 31-13 in his professional fights. Those three losses coming from Antonio Braga Neto via round one knee bar in his 2013 debut (and subsequent release), Cezar Ferreira via three-round unanimous decision in 2016 (his second fight in his UFC return) and Thiago Santos via round two TKO (kicks and punches to the body) in 2018.
Santos, who got a huge win last week, could face the winner of this match.
In Smith's latest run, he's finished his last three opponents:
Volkan Oezdemir via rear-naked choke submission in round three in October 2018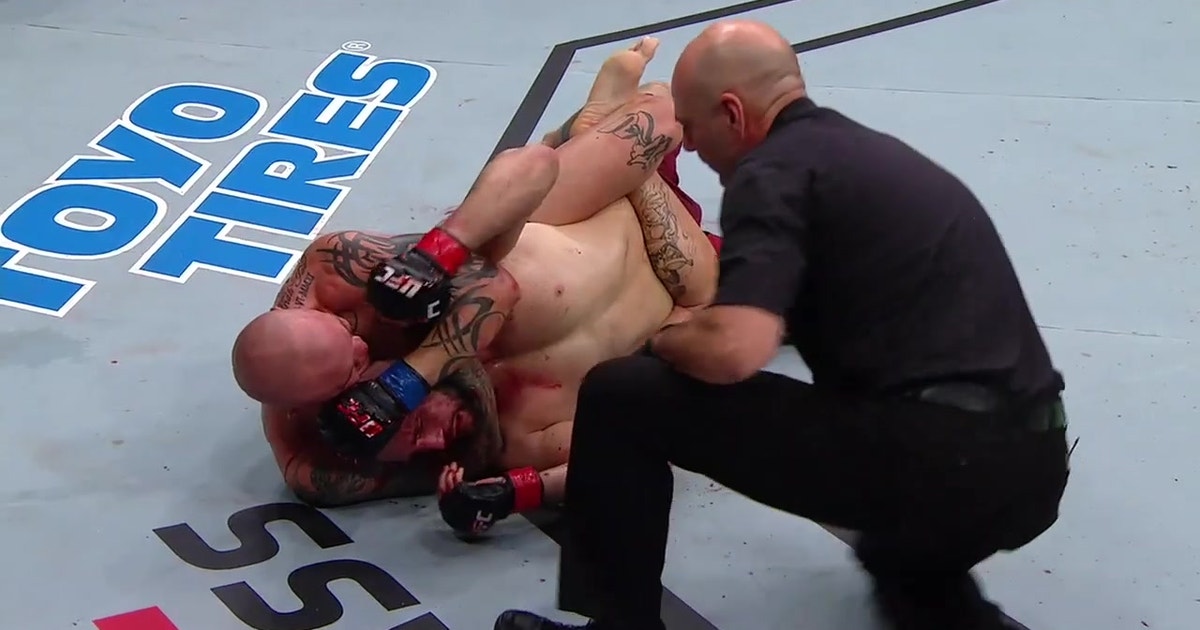 Rashad Evans via round-one KO (knee) in June 2018 (Smith's first fight in the light heavyweight division)
Smith has bounced around the MMA world and competed for a while. He became a Middleweight Champion in the Cage Fury Fighting Championship and Victory Fighting Championship, now he is finally making a push in the UFC and facing his strongest opponent thus far.
Smith is a massive underdog in this fight at +525 while Jones has earned his favorite odds at -850.
Jon Jones is the GOAT. Whether you like him or not. Yeah, you can rely on the PEDs argument for the rest of his career and try to discredit his wins. But you cannot discredit his talent and skill set.
All these months leading up to this card, I have figured Anthony Smith is the most qualified challenger to take out Jon Jones. Smith's talent and "Lionheart" are something you cannot count out. He mentions in the UFC 235 embedded: episode one that Jones beats fighters before they even leave the locker room and that he is prepared to not let that happen to him, which I admire. Also worth mentioning; Smith has a head that looks like it was designed to take punches.
But as the fight week has arrived, I am getting increasingly more confident in "Bones" Jones's chances to defend his title. Yet again.
Jones has studied his competition and won't take it lightly. He almost had his career taken from him with all these PED/Turinabol speculations in the last months and I believe he is determined to not relinquish the belt for a long time.
Jones def. Smith via KO in round three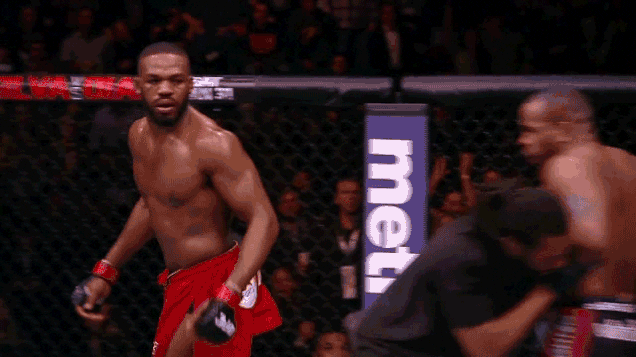 Tyron Woodley (C) vs Kamaru Usman (Welterweight):
Tyron "The Chosen One" Woodley
, the current Welterweight Champion, is 9-2-1 in the UFC since joining in 2009 and 19-3-1 in his professional career. His two losses come in the UFC have both come from decision:
Jake Shields
via three-round split-decision in 2013 and
Rory MacDonald
via three-round unanimous decision in 2014.
His one draw coming from a five-round bout with Stephen Thompson in 2016 (Woodley redeemed that draw with a unanimous decision victory in their rematch).
As for UFC victories, he's done some cool things:
Stephen Thompson via five-round unanimous decision in 2017
Demian Maia via five-round unanimous decision in 2017
Darren Till via round two submission (Brabo choke) in 2018
As for Woodley's opponent, Kamaru "Marty / The Nigerian Nightmare" Usman is 9-0 in the UFC since joining in 2015 and 14-1 in his overall professional career. Usman was a NCAA Division II All-American at the University of Nebraska of Kearney and won The Ultimate Fighter 21. You be the judge on if DII wrestling can match the DI wrestling of Woodley.
Some of his wins in the UFC include: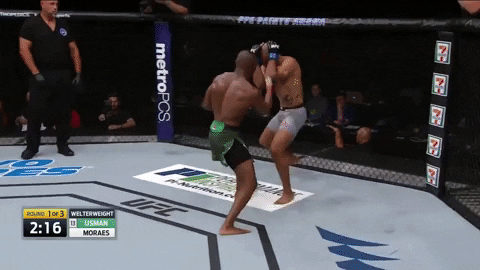 Demian Maia via five-round unanimous decision in May 2018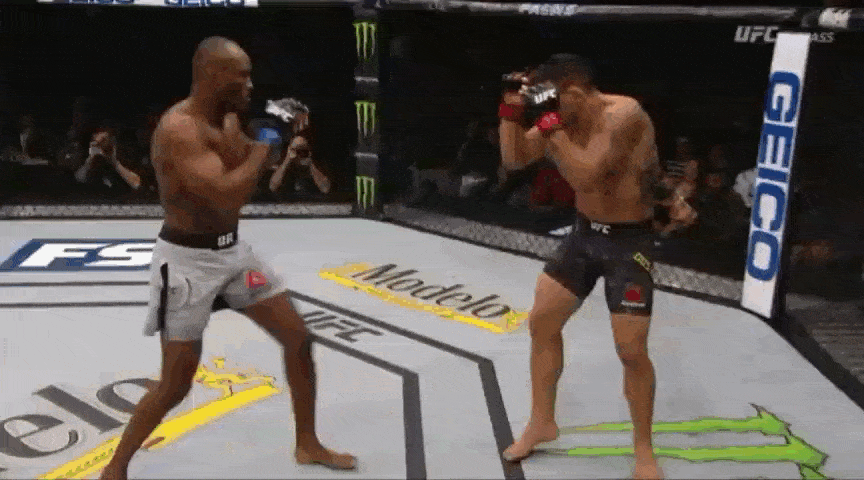 The win against dos Anjos did wonders for Usman, who isn't known by most casual UFC fans, and earned him a title shot. But what will he do with it?
Woodley is one of the strongest fighters/wrestlers in the game, but he gets a bad reputation for being a "boring fighter". I am a fan of Woodley (and wrestlers), so I appreciate the way he is able to defend against fighters like Demian Maia who becomes a backpack on most fighters, yet still has insane punching power. Woodley has the best takedown defense in UFC history (97.6%), but even when fighters know that, they can't find a way to knock him out.
He was KO once in his career by Nate Marquardt all the way in 2012, so it can be done. But very doubtful.
Usman is arguably the physically strongest opponent that Woodley will face thus far. Stephen Thompson had the striking potential to rack up points, but it only earned him a draw, followed by a loss. Demian Maia was thought to have the ground game to match Woodley, but Woodley shook off every single-leg attempt. Usman has improved his striking and already has the athletic wrestling background to seemingly counteract Woodley's defenses. Usman has to attack Woodley, who likes to shuffle along the cage and lull his opponents into his slow-paced game.
As I write this, Woodley is the slight favorite at -185 while Usman is the underdog at +150.
The truth is Usman is more than worthy of a gamble to win against Woodley. Woodley sat out a year to recover from shoulder surgery, an injury that occurred during his fight with Maia. He's also been recording music videos. So I think some could make the argument that Woodley isn't mentally ready for Usman who has been active in the octagon, fighting three times in 2018.
While the potential for an upset is most definitely there, I have to go with my guy Woodley. He's too solid all-around and there isn't a real game plan to exploit any weaknesses.
Woodley def. Usman via unanimous decision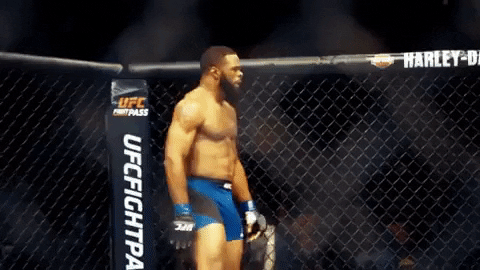 Robbie Lawler vs Ben Askren (Welterweight):
Robbie "Ruthless" Lawler is 15-6 in the UFC and 28-12 overall in his professional career. He was the Welterweight Champion in 2014 after beating Johny Hendricks and lost the belt a couple fights later to current champ, Tyron Woodley. He's one of the most entertaining fighters in UFC history… let's see if he can be entertaining while fighting a guy who just wants to sit on him all fight.
His last three losses have come from:
Rafael dos Anjos via five-round decision in 2017
Tyron Woodley via round one KO (punches)… like mentioned earlier
Johny Hendricks via five-round unanimous decision in 2014 for their first matchup
Let's review some of Lawler's victories:
While Lawler has been around for a while, Ben "Funky" Askren, is making his UFC debut. He earned his contract through the trade of Demetrious Johnson, the former Flyweight Champion. Overall in his professional career, Askren is 18-0. One of those fights being a no contest due to an eye poke.
Askren has quite the résumé outside of UFC: a Welterweight Champion in Bellator (defended four times, the most consecutive defenses in Bellator history) and in ONE (three successful title defenses). In college, Askren was a NCAA Division I National Champion in 2006 and 2007. He was also an All-American all four years at the University of Missouri.
The guy also plays disc golf! A real renaissance man.
But back to fighting. Askren is obviously a talented wrestler and like Woodley considered a boring fighters because he works guys on the mat (coincidentally, they train together). When he gets into the octagon he is looking to take you down and everyone knows it.
For Lawler, the simple game plan is to work the striking while not letting Askren get a hold of his legs. Askren has been criticized for his lack of striking ability as well as his defense against strikers. He hasn't faced anyone particularly impressive, so Lawler needs to show just how impressive he is.
Even in the gif above Askren's takedown is successful, but he still takes a knee straight to the face. If Lawler can land punches-in-bunches and throw his hips out in-time on Aksren's (many) attempts, I think Lawler can win the three-round bout. It's hard to doubt the veteran, but the odds have him as a huge underdog:
Askren is the favorite at -285 while Lawler is the underdog at +225.
For those confident that Lawler can hold off Askren's takedowns, throw money on the brawler. He's been under the lights of UFC and has heart like no other.
I am a little skeptical of Lawler's endurance in a fight like this and have to go with my gut on the wrestler. If Askren wins, expect quite the post-fight interview from the Twitter fingered fighter.
Askren def. Lawler via unanimous decision
Tecia Torres vs Weili Zhang (Women Strawweight):
Tecia "The Tiny Tornado" Torres
is 5-3 in the UFC and 10-3 overall in her professional career. Unfortunately for Torres, she's lost her last two fights to three-round unanimous decision. One to
Jessica Andrade
in February 2018 and one to former Strawweight Champion,
Joanna Jedrzejczyk
July 2018. Her only other loss came from a rematch with the current Strawweight Champion,
Rose Namajunas
.
As far as (some) wins go, Torres has beat:
Kind of wild; all of her professional fights have ended in unanimous decision except for one where she rear-naked choked Juliana Lima.
Weili "Magnum" Zhang is fighting in her third UFC fight this weekend after winning her first two. First one by unanimous decision against Danielle Taylor and the second by first round armbar against Jessica Aguilar. Overall in her professional career she is 18-1.
While this is only her third fight in the UFC, she has made a name outside of it. She was the Top FC Strawweight Champion in 2017, the Kunlun Fight Flyweight Champion in 2017 (1 defense) and the Kunlun Fight Strawweight Champion from 2016 to 2017 (3 defenses). So she is a dark horse just like Askren and should not be taken lightly by Torres, who actually had to Google Zhang (I don't blame her, I had to too).
Unlike Torres who wins usually by decision, Zhang has won seven by submission and nine by TKO/KO. That's 16 wins via stoppage. Absolutely cruising through her competition.
Zhang is the slight favorite at -130 while Torres is the underdog at even odds.
In this dangerous fight for Torres, she needs to find a way to victory over this unknown fighter or it does not look good for her moving forward. While I think Torres is a strong body and could win by holding Zhang the whole fight, I figure Zhang will tag her and keep space.
Zhang def. Torres via unanimous decision
Cody Garbrandt vs Pedro Munhoz (Bantamweight):
Cody "No Love" Garbrandt
is 6-2 in the UFC and 11-2 overall in his professional career. Poor guy was on top of the bantamweight division before losing twice to
T.J. Dillashaw
, who then dropped weight and got dropped in 32 seconds by
Henry Cejudo
.
Cody has beat people like: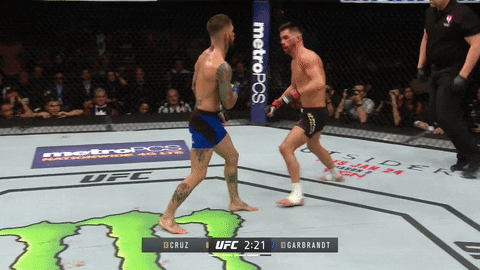 And he also has nine other TKO/KO finishes on his record. Dillashaw just had his number. Twice.
Pedro "The Young Punisher" Munhoz looks to make it three losses in a row for Garbrandt. Munhoz is 7-3 with one no contest since joining the UFC in 2014. Overall he is 17-3 with one no contest in his professional career.
His three UFC losses include:
So by no means has Munhoz been waxed by any fighter thus far. Some of his more notable wins include: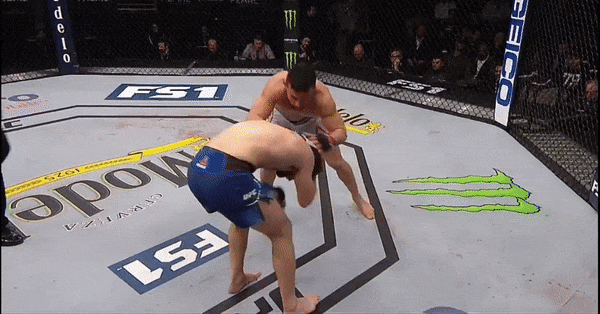 (I try to find gifs for most of the wins that I put on here for fighters, but couldn't really find them for Munhoz. Here's a vimeo video that shows the wins I listed and shows this guy is a "Guillotine God", looking to finish his opponents in a certain style. Check it out, it's about 3 minutes and features music from Russ. F you if you don't like Russ btw.)
Garbrandt looks to take out Munhoz in order to make a drastic comeback. Munhoz hasn't got the recognition that Garbrandt has, but he has good wins under his belt. If Munhoz can come away with a win then he would jump up GREATLY in the bantamweight division.
Garbrandt rose so quickly because he is a great boxer and was able to take down people quickly. Munhoz doesn't seem to be a fighter to drop as easy as some of Garbrandt's other opponents. And unfortunately for Garbrandt, Dillashaw gave him a taste of his own medicine and exposed his questionable chin.
Munhoz would be smart to avoid the intense exchanges that Cody likes to engage every fight, but that doesn't mean he should be scared of Cody's stand-up game. Munhoz is very capable in the stand-up areas outside of the boxing that Cody dominates. Munhoz could take some notes from Dillashaw and leg kick the shit out of Cody. Or kick him in the head.
And while Cody wrestled a little in Division II, he's mainly a boxer, going 32-0 as an amateur. Makes me thing that Munhoz should test his ground game and tire him out. I can see Garbrandt getting choked out after taking some shots standing. Like one of the Dillashaw fights.
Right now, Garbrandt is the slight favorite at -155 and Munhoz is the slight underdog at +125.
Cody should not feel like a favorite whatsoever. He needs to remember that pain from losing to his foe, Dillashaw, and realize he could fall far with a third-straight loss. He shouldn't get overzealous in this fight and for God's sake, protect his chin!!
I am extremely nervous for Garbrandt and don't think I can choose him after seeing the strength and aggressiveness of Munhoz. Sorry "No Love".
Munhoz def. Garbrandt via guillotine choke in round two
Thank you all for reading and good luck to the gamblers out there 💵. Happy viewing!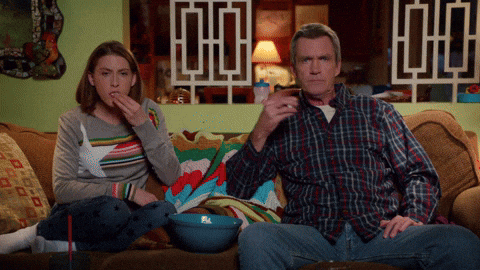 ---