By Garrett Pelto
Date: Saturday, December 8
Time: 
Prelims: 8 p.m. EST
Main Card: 10 p.m. EST
Location: Toronto, Canada 
Wonder if Drake'll show up this weekend to curse some UFC fights in his own backyard…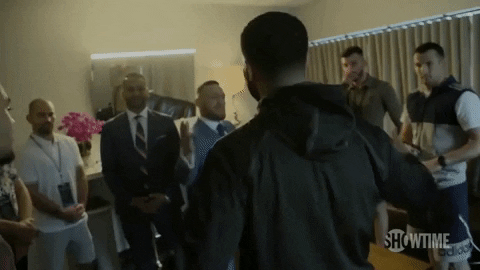 Max Holloway v Brian Ortega (Featherweight title fight at 145 lbs):
Max "Blessed" Holloway is 15-3 in UFC with his only losses coming to the Irish legend Conor McGregor, Dennis Bermudez and Dustin Poirier (who is rumored to be McGregor's next opponent).
Brian "T-City" Ortega is 6-0 with one no contest. His most notable and latest wins came via KO against Frankie Edgar in the first round at UFC 222 (which was supposed to be Holloway's title defense against Edgar) and guillotine choke against Cub Swanson. 
Holloway is a stud. He hasn't lost since he went to decision with McGregor in 2013. In his three previous fights he finished TWO former champions: TKOed Jose Aldo TWICE in 2017 and TKO from kicks to the body against Anthony Pettis in 2016. This is what "Blessed" Holloway means when he says he has "lapped" the accomplishments of his opponent:
 "He's a dangerous man, but everybody keeps talking about Brian [Ortega] and this and that. Everything the guy did, I did better. He's on what, a six-fight win streak? I got 12. He beat a champion? I beat two, and I beat one of them twice. So at the end of the day, the 'Blessed' express is going around in a circle. We're lapping you, bro. And I'm younger than you, so congratulations." – Max Holloway
While trying to keep Holloway's trash talk in mind, Ortega is creative and quick in most fights and shouldn't be underestimated. And Ortega is like ten months older than Holloway so I don't know why he was really bringing up age. Shit could change real quick if Ortega wins. Speaking of quick, the prime example of Ortega's dangerous skill set is what he did to Cub Swanson's neck…
Both these fighters are two of the dangerous fighters in the game. Getting close to either of these guys can mean a submission or KO, they can really do it all. Oretga mentioned standing and fighting most of the time because he doesn't see either going down and "sprawling" or doing anything crazy on the ground. 
That may just be for the cameras. He could be hiding his real strategies for 10 p.m. Saturday night because Ortega has what it takes on the ground, no reason to eliminate that. However, I could actually see this being a "Fight of the Night" based on these two guys whaling on each other and wowing the crowd. 
I think Max is someone who should be recognized as one the best Featherweights of all time and he's still 27-years-old and still has time to keep fighting…. here comes the but… BUT I think Ortega is really hitting his stride in the UFC.
Holloway should be nervous. This year Holloway missed the UFC 222 Frankie Edgar fight in March due to an ankle injury. Then was deemed medically unfit by the UFC to fill in for a fight against Khabib Nurmagomedov at UFC 223 in April after a huge weight cut. Then! Pulled from his originally scheduled fight with Ortega at UFC 226 in July after cutting weight, having what his team called "concussion-like symptoms" and slurring his words at the fight week press conference. 
UFC has taken precautions just in case Holloway has some random, undetermined, undisclosed injury within the next 24 hours: Renato Moicano, who Ortega beat in 2017, is on-standby.
At this point, you could probably guess who I'm going with. I have more confidence in Ortega and his ability to finish fights than I am in Holloway's readiness for fights in the past year. I also just think it's time that Max loses one after winning 12-straight. Especially with the #DrakeCurse looming too.  
Ortega def. Holloway via TKO in the third round
Valentina Shevchenko vs Joanna Jedrzejczyk (Flyweight title fight at 125 lbs):
Valentina Shevchenko is 4-2 in the UFC with her only losses coming from split decisions against Amanda Nunes, the current UFC Bantamweight champion. Joanna Jedrzejczyk is 9-2 in the UFC, her two losses also coming from a champion, Strawweight's Rose "Thug" Namajunas. 
This fight means a helluva lot to each fighter.
For Joanna, while she's coming off a W against Tecia Torres after her back-to-back losses against Thug, she couldn't finish Torres. I understand that's asking a lot of Joanna who lands a crazy amount of strikes per minute and wins a majority of her fights by decision anyways. I just find it a little concerning coming into a fight against a bigger Shevchenko whose two out of the last three victories were finishes. Especially when she was TKOed by a 115-pound Thug Rose in one of those losses. 
A win for Joanna would obviously mean getting a belt at 125 pounds, but it would also mean sneaking her way back into the number one contender talks for Strawweight. Possibly meeting up with Rose for the third time. 
For Shevchenko, a win would mean the belt and possibly a fight with the winner of UFC 232: Cris Cyborg vs Amanda Nunes. 
This isn't the first time these women have fought each other. Their matchups go beyond UFC, they met in the IFMA World Championships in 2006, 2007 and 2008. Shevchenko won all three muay thai matches by decision in those days.
Quite frankly, I don't really give a damn about those fights. With that said, I think Shevchenko comes away with this one. I said the main event may be the "Fight of the Night", but really it could be this one instead. A quick-hitter in Joanna and a tank in Schevchenko who can also pack a punch creates a great scenario for it.
I predict a close one:
Shevchenko def. Jedrzejczyk via TKO in the fourth round
Gunnar Nelson vs Alex Oliveira (170 lbs):
Gunnar Nelson is 7-3 in the UFC while Alex "Cowboy" Oliveira is 9-3 and one no contest in the UFC. Gunnar Nelson is coming off a KO loss to Santiago Ponzinibbio. Oliveira in his last two fights had a submission over Carlos Condit and TKO over Carlo Pedersoli. 
Gunnar is a four-time "Performance of the Night" winner and a black belt in karate. Oliveira has 13 knockouts. 
That is to say, these guys are more than deserving to be on the main card. 
I think Gunnar is going to exploit Oliveira with some grappling techniques and is able to find success in doing what he always does. Submission finishes. Guillotine or rear-naked choke.
Gunnar def. Oliveira via submission in round 3
Jimi Manuwa vs Thiago Santos (205 lbs):
Jimi Manuwa is 6-4 in the UFC and Thiago Santos is 11-5. 
Manuwa is coming off two-straight losses from Jan Blachowicz and Volkan Odezmir. Meanwhile Santos is coming off two-straight wins with a TKO against Eryk Anders and unanimous decision against Kevin Holland. 
These guys are both in their thirties and both have some impressive wins under their belts over the course of their careers. 
Manuwa with a victory over Ovince St. Preux. Santos with victories over Anthony Smith.
I think this fight could really go either way. Often the case with the fights on the lower end of the main card and prelims. I want to go with Manuwa, but my heart says to go with Santos. 
Santos def. Manuwa via split decision
Hope these Cheap Seat Predictions 💺💺💺 give you some insight on this weekend's card and if you bet, I hope they "show [you] the money"…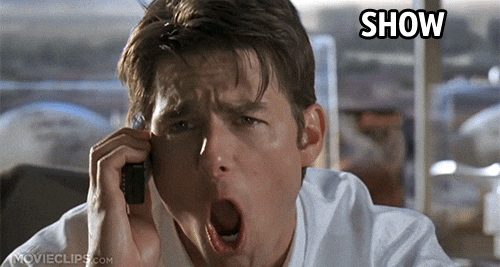 ---