By Garrett Pelto
Date: December 29, 2018
Time:
Prelims: 8 p.m. EST
Main Card: 10 p.m. EST
Location: Las Vegas, Nevada Los Angeles, California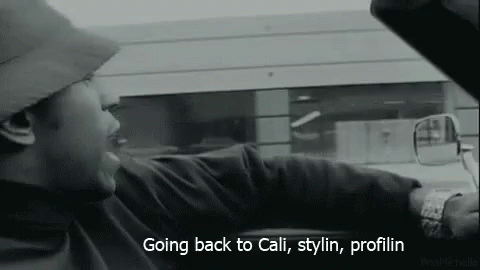 Man, oh man. Jon Jones giving all of us a last-minute drug test scare… guy almost ruined Christmas worse than that one green guy you wouldn't touch with a 10 ft pole: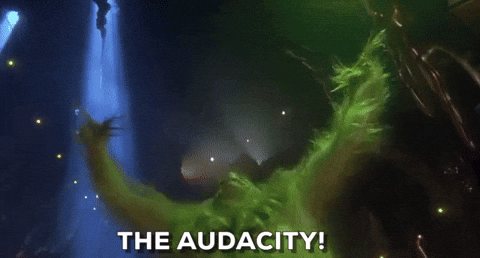 Luckily we (and Dana White) don't have to imagine a fight card without "Bones" Jones.
The UFC released a statement saying there was "residual" amounts of a steroid he tested positive for in July 2017 and due to UFC's poor timing with bringing this to the Nevada State Athletic Commission, the fight has been moved to Cali instead. (Official USADA statement below):
So now that we know he hasn't been caught cheating again… let's get into some
Cheap Seat Predictions for UFC 232
💺💺💺
Jon Jones vs Alexander Gustafsson (Light Heavyweight Championship):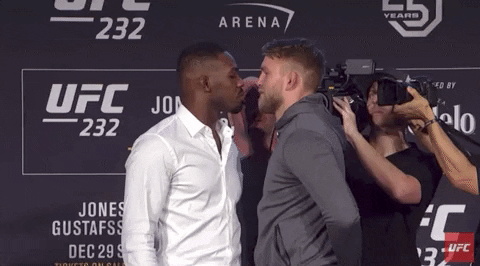 Jon Jones is 16-1 and has one no contest in the UFC. "Bones" is arguably the greatest to ever fight in the octagon. If you don't know some of his biggest victories… well you need to watch more UFC.
But here are the notable W's:
(Jones also has a "no contest" in their 2017 rematch. Jones's TKO was overturned for testing positive for the steroid, Turinabol… same one that is coming up again because there's a minor trace leftover. Nothing that can enhance his performance, says officials.)
His only loss coming from a disqualification in 2009 for illegal elbows against Matt Hamill. So really, this freak has never lost in the octagon. And it's hard to doubt him. Ever.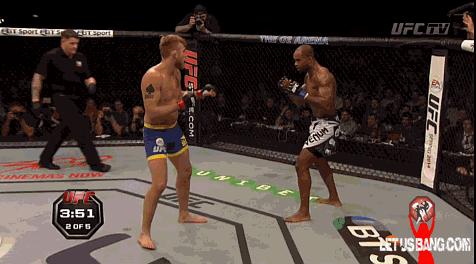 But don't sleep on his opponent for this fight, Alexander "The Mauler" Gustafsson. This stud is dangerous in his own right and is 10-4 in the UFC. His most notable wins came against:
Unfortunately for Gus, there are some big losses too:
While he lost the first match, Gustafsson was EXTREMELY close to defeating "Bones". Way closer than Cormier's two attempts against "Bones". Some UFC fans think Gus was robbed the way he fucked up Jonny.
Jon Jones has to come out pissed off and show the UFC he's not on the juice and still a monster. Prove that the closeness of the first fight against Gus was a fluke and then on to D.C.'s wrestling ass for the third time (now that D.C. had to relinquish one of his two belts, the Light Heavyweight). Or maybe Anthony "Lionheart" Smith, who said he "wants to be the one who takes out Jon Jones".
For Gus, this may be his last shot at the Light Heavyweight belt. A loss would set him back drastically being that he would then have lost to Jones twice and the current champ, Daniel Cormier.
Gustafsson's game is in his boxing skills and beautiful uppercuts. He has to do his best to avoid kicks and spinning elbows (amongst the other vast arsenal of strikes) from "Bones" Jones which hurt him in the eyes of judges in their first fight. Essentially demonstrate that he has evolved since UFC 165.
I genuinely believe Gus is the type of fighter to beat Jones because they're so similar in their striking ability and length.
With all this recent drama surrounding Jones, I sometimes wonder if he will get sidetracked. Although, one would imagine he's been thinking about his dirty piss for years now, so it really shouldn't throw him off. There's also a bunch of time to train when you're suspended.
Expect the fight to stay standing and fighters stopping takedowns. But don't be surprised if this fight ends with a submission. Either way this fight goes, it'll be a barn burner!
Jones def. Gustafsson via unanimous decision (Again! Hate me for liking the cheater too, I don't care!)
Cris Cyborg (C) vs Amanda Nunes (C) (Featherweight):
While we are all entertained with Jon Jones's dirty (technically, clean) piss and if Gustafsson can sneak the GOAT, there is a SUPER FIGHT right underneath our noses in the form of a co-main event.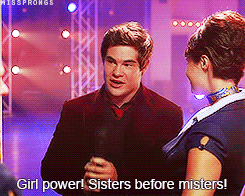 Cris Cyborg, the current Featherweight champion, is 5-0 in the UFC (20-1 in professional MMA fights). Her one loss in her MMA career came in her first fight in 2005. Similar to Jon Jones, she has been almost perfect in the octagon.
Amanda Nunes, the current Bantamweight champion, is 10-1 in the UFC. Her only loss coming from Cat Zingano via TKO in 2014. Nunes has defeated some of the greatest female fighters ever, which include:
This is easily Cyborg's most threatening opponent thus far. When fans see either of these fighters go at it, one really questions whether any woman can take them out. Sometimes question if any man can either.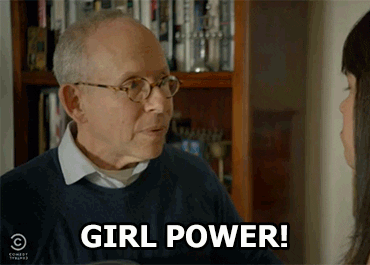 Coming into this fight, I think it is fair to say that Cyborg is the favorite. She has dominated her fights and doesn't show much of any weakness against any fighter. In four of her five fights in the UFC, Cyborg has TKO her opponent. The question is, who thinks they can beat her in the octagon?
Well, Amanda Nunes could be the one. She has 5 TKOs in her UFC career and I think this is her best bet to beat Cyborg.
Cyborg has one of the best endurance in the entire sport. She is constantly in shape, as described by current Flyweight champion and someone who barely lost to Nunes, Valentine Schevchenko.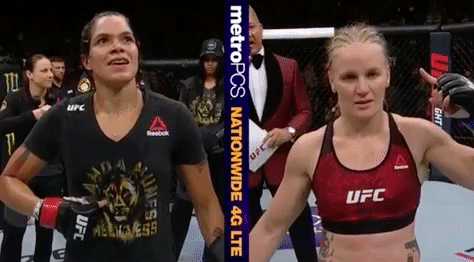 I believe Nunes gives a solid performance at UFC 232. I even think she messes up Cyborg's face a little. But I do not believe she can go the distance and while keeping Cyborg at bay. So like I alluded to earlier, I think the best strategy would be to attack quickly and force the early KO.
Cyborg def Nunes via unanimous decision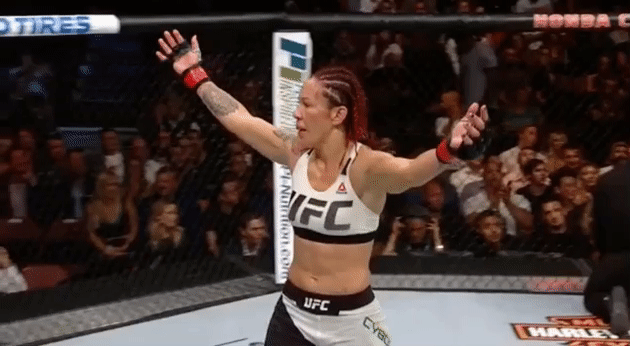 Carlos Condit vs Michael Chiesa (Welterweight):
Carlos "The Natural Born Killer" Condit is 7-8 in his UFC appearances. He has had a rough go in his last six fights, losing five:
Michael Chiesa is 7-4 in the UFC. Losing his last two fights to former Lightweight champion, Anthony Pettis and Kevin "Motown Phenom" Lee. He now moves to Welterweight to make a change.
Both fighters desperately need a dub to bounce back from their recent performances.
Condit, as of December 28 at 12 a.m. EST, is surprisingly the underdog according to Bovada (+145). Which doesn't make much sense to this writer when Chiesa is making the move to Welterweight where Condit naturally fights.
Neither are super impressive on the ground, so look for a lot of striking and grappling in this one.
Condit via TKO in round three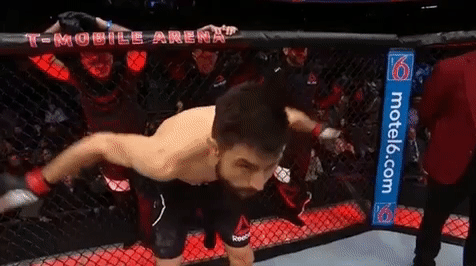 Ilir Latifi vs Corey Anderson (Light Heavyweight):
Ilir "The Sledgehammer" Latifi is 7-3 in the UFC. His only losses coming from Gegard Mousasi by unanimous decision, Jan Blachowicz by TKO (body damage) and Ryan Bader by knee KO. So some solid competition to lose to.
Corey "Overtime" Anderson is 8-4 in his UFC appearances. He's 3-2 in his last five fights. In his previous two fights, both in 2018, he's gone the distance to win unanimously against Glover Teixeira and Patrick Cummins. Before that he was KO by OSP and Jimi Manuwa before that.
To me, I don't see Anderson finishing Latifi within distance. Makes sense that they call him "Overtime" for how many times he goes to decision. Latifi on the other hand is the fighter to make you see stars. And based off the previous fights, Anderson's durability is a concern.
I think Latifi slumps Anderson and it is not even close.
Latifi def. Anderson via KO in round one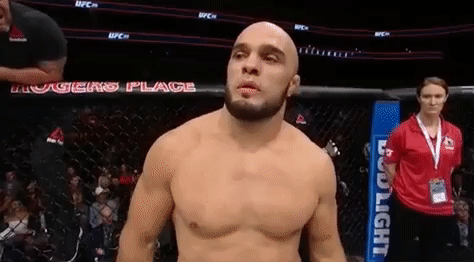 Chad Mendes vs Alexander Volkanovski (Featherweight):
I've seen this event called, "The Battle of the Hobbits". Both fighters are 5'6″.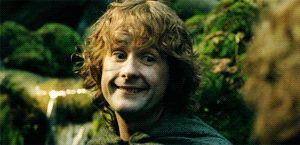 Chad "Money" Mendes is 9-4 in his UFC appearances. His losses, unfortunately for Mendes, are more memorable than his wins. They're also big names:
After losing to Edgar he was suspended two years for a banned substance. He showed great resiliency coming back and KO Myles Jury.
Alexander Volkanovski is 5-0 in the UFC thus far. Three unanimous decisions and two TKOs. He's 2-0 in 2018, defeating Darren Elkins and Jeremy Kennedy.
Mendes is looking to get back in the mix with some of the more well-known Featherweights, while Volkanovski knows one more win would really put him in the mix. Volkanovski was quoted for what he wants in this fight:
"I reckon once I knock Mendes out there might be a couple (of tears)… I've got a job to do and I'm focused on that right now. We hold things in, and you don't want to be emotional, you want to stay strong because you've got a job to do, but after it the fight all the emotion comes out and then I can finally take this win and money back home to my family." – Alexander Volkanovski commenting on what he expects from his fight after missing family time during the holidays.
I believe in the Aussie for this bout. Even if I am wrong, expect some fireworks!
Volkanovski def. Mendes via TKO in round two
Happy UFC viewing, betting, and New Year!
---