By Christopher Pelto
To fans whose teams have missed the playoffs: Vikings, Steelers, Titans, and every other team below .500 … there is always next year.
But now it is time for the 2018 NFL Playoffs. Starting with this weekend's wild card. Peep the playoff picture below:
For those that check up on this site, Twitter and/or Facebook from time-to-time, you're probably used to predominately UFC predictions and commentary (which we like to think are pretty damn good)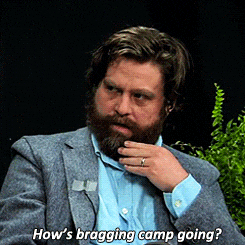 For your reading and betting pleasures, we will do the same for the NFL Wild Card Weekend. Without further ado, let's take a look at the NFC side of things. (You can peep our Cheap Seat Predictions for the AFC Conference HERE)
Chicago Bears (#3) vs. Philadelphia Eagles (#6):
Sunday, January 6 at 4:40 p.m. EST
With Sunday looming, "Da Bears" are set to host the Eagles in a matchup that is surprising to with Philadelphia finding themselves rooting for the City of Chicago (even at FedEx field, home to the Skins) to punch their tickets to the playoffs. Minnesota was defeated by Chicago and therefore gave the Eagles and "Big Dick" Nick Foles another shot at defending their title.
That's right, they lost Carson Wentz, again (this time it's his back). For most teams, this would cause the fan base to lose confidence, but this is also the same team and quarterback who won a Super Bowl only a year ago. They went 5-1 in the last six weeks to end the season with their only loss coming to the hands of the Cowboys in OT on a tip slant to Amari Cooper. Philly eventually would sneak in with, ironically, the Bears help.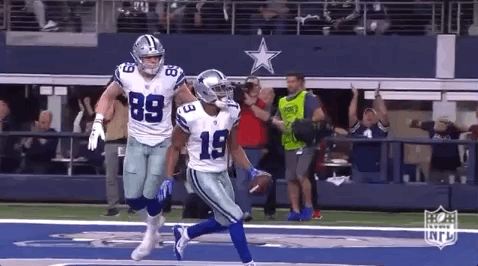 The Steel…..Bear Trap? Sorry, I'm a Steelers Fan, so hate me if you want, but I'm still a bit upset having to watch a playoffs from my couch. Yes, it's all about me (maybe AB and I have more in common than I thought).
Anyway, Chicago ranks third in total defense and pose a real threat to a beat up, but still fighting Philly team. The Eagles rank 14th in total offense being that Doug Peterson is a coach that knows how to spread the field and has adapted similar to Sean McVay and Andy Reid. College style, run-and-gun, put a running back on a backer, style football is here to stay. Unfortunately, the Bears have great linebackers that can run.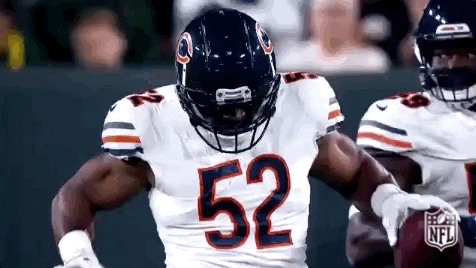 Ultimately, if I'm a betting man (BIG betting guy here), I'd say that the Bears bring this home. The addition of Matt Nagy seems to have provided a swagger that Peterson similarly also brought to Philly. A breath of fresh air… or ridiculously cold air… will sweep through Chicago and leave the Bears standing victorious. The Eagles scare me due to always loving the underdog role, but I don't think they're healthy enough or explosive enough to hold leverage in the game. The game will be within seven points, but the Bears win.
Bears 17, Eagles 10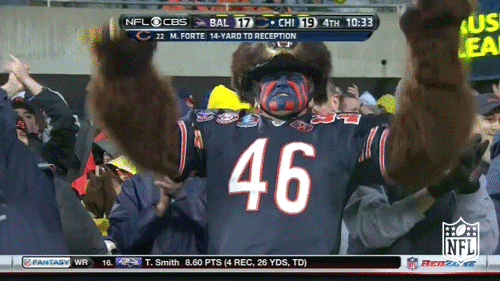 Dallas Cowboys (#4) vs. Seattle Seahawks (#5):
Saturday, January 5 at 8:15 p.m. EST
America's Team, or so they've been called. I remember being in high school watching Tony Romo blunder a chance to move onward into the playoffs. Growing up in Washington, D.C. and being the way I am, I've always rooted for the Cowboys in a room full of die hard Redskin fans. After that debacle, I really believed Romo would have another chance (and would) redeem himself. That day never came.
Remember when I said I was a betting man? Well, you win some and lose some.
Things have changed since these two last squared off in the Wild Card round 12 years ago. The "Legion of Boom" is no more and the defensive is filled with fresh new faces while the Seahawks offense is primarily ground-and-pound with a three-back system. The merry-go-round that is the running back committee has made the Seahawks the number one rushing attack in the NFL and many fantasy owners go mad trying to predict who is going to perform on a given week.
With Chris Carson, Mike Davis, and the phenomenal rookie, Rashaad Penny; the Cowboys will have a lot to handle in addition to trying to contain a potential Hall of Fame quarterback in Russell Wilson.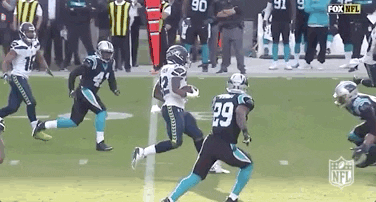 The Cowboys defense has emerged as of late with the quickness of their young linebackers. With emphasis on the running attack possessed by Seattle, the linebacker tandem of Jaylon Smith and rookie Leighton Vander Esch will be key in this matchup if the Cowboys plan to walk away with a win. Although, the Seahawks pride themselves on running the ball, their offensive line has always been their Achilles heel. The line has looked better lately, but I predict the Cowboys to control the line of scrimmage with their linebackers and their defensive line, AKA; DeMarcus Lawrence, Maliek Collins, and Taco Charlton.
The offense of the Cowboys is nothing to scoff at. With the addition of Amari Cooper and the rushing attack of Ezekiel Elliot, I ultimately think the Cowboys win this game. I just think the Seahawks are on their way with their turn around, but will need to add some more weapons on offense this offseason. Never count out Russell, but the Boys have hit their stride at the right time.
This will be The Game of the Weekend, but Cowboys pull it out on a last second field goal.
Cowboys 24, Seahawks 21
---