By Garrett Pelto
Date: January 19, 2018
Time: 
Prelims: 8:00 p.m. EST
Main Card: 10:00 p.m. EST
Location: Brooklyn, New York
It was four days after Christmas since we last saw a UFC event (UFC 223: Jones v Gustafsson 2). Feels like months ago. While college bowl games and NFL playoffs have kept CheapSeatFans' attention in the meantime, I think we are all itching for UFC 223 a fight night (that event was cancelled).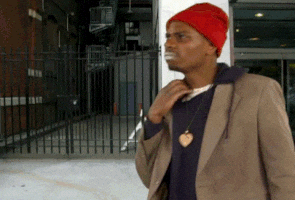 Let's not wait any longer and get into the Cheap Seat Predictions for UFC Fight Night 143… 💺💺💺
Henry Cejudo (C) v T.J. Dillashaw (C) (Flyweight):
Henry "The Messenger" Cejudo is 7-2 in UFC events, 13-2 in his professional career. His two losses coming back-to-back in 2016 to former champ, Demetrius "Mighty Mouse" Johnson (TKO from knees to the body in round one) and Joseph Benavidez (three-round split-decision).
Showing massive improvement, Cejudo was able to rematch and defeat the Flyweight G.O.A.T. in "Mighty Mouse" at UFC 227 via five-round split-decision. A fight in which this writer didn't think Cejudo stood any chance of winning. I predicted he would last the distance, but lose unanimously.
Cejudo is the new Flyweight champ and has his sights set on the Bantamweight champ, T.J. Dillashaw. There have been talks about getting rid of the Flyweight division entirely… so Cejudo is fighting for much more than himself.
Dillashaw is 12-3 in UFC events and 16-3 overall. His three losses include:
After losing to Cruz five fights ago, he won his next four, defeating:
Dillashaw getting back to the Bantamweight championship after his upset win against Renan Barao in 2014, taking Garbrandt's belt and defending it again against him, showed the UFC that Dillashaw is legit. Legit enough to drop weight and try to become the UFC's fourth champ champ. And possibly eliminate the Flyweight division from the UFC.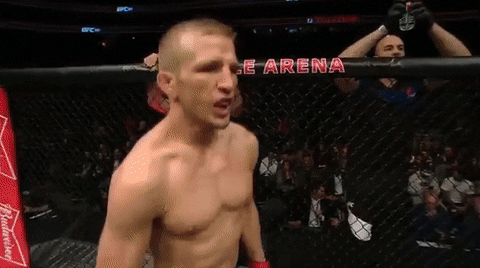 Cejudo, who naturally fights at 125 lbs, looks fuckin frightening going into this fight (refer to the picture leading this main event prediction). Dillashaw, however, looks like he desperately needs a sandwich.
Exhibit A:
Exhibit B:
As my dad used to say about me after I had a long night of partying, his eyes look like "two piss-holes in the snow". Seriously though! His eye sockets are deep and his cheek bones are bulging! Cejudo on the other hand looks 20 lbs heavier than T.J.
With Cejudo being so comfortable at this weight, I believe he will have an easier time throwing around T.J.'s skeleton body and actually have energy to grapple and, more importantly, wrestle T.J. for five rounds.
Dillashaw will need to swing and catch Cejudo's chin like Dillashaw did to Garbrandt. Unfortunately for Dillashaw, Cejudo hasn't been knocked out in his pro career. Only TKO by knees to the body from "Mighty Mouse".
Cejudo def. Dillashaw via split-decision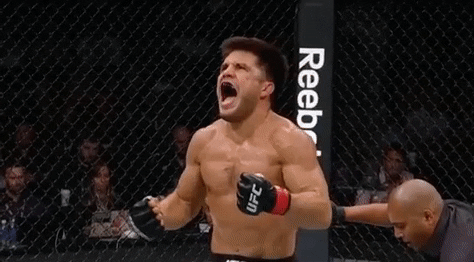 Greg Hardy v Allen Crowder (Heavyweight):
I can't believe I am writing about Greg Hardy, ex-Carolina Panther, as a UFC fighter now. But after three dominant performances where he finished all his opponents in UNDER A MINUTE (and disregarding his criminal history)… I think he's earned a spot in the UFC.
Allen "Pretty Boy" Crowder is 9-3 in his professional career. He too is just entering the UFC. He lost his only fight in the UFC via KO to Justin Willis in December 2017.
With that said, there isn't too much to be said about this fight. Hardy is the clear favorite at -550 on bovada.com at the time I write this article. This is no surprise to me. Crowder has to come out and prove he is better because I would not doubt the psycho on the other end of the octagon.
Hardy def. Crowder via TKO in round one
Gregor Gillespie v Yancy Medeiros (Lightweight):
Gregor "The Gift" Gillespie is 5-0 in the UFC. Winning four-out-of-five via stoppage. The other being a unanimous decision victory.
Yancy "The Kid" Medeiros is 6-5 with one no contest in the UFC. His last win came in 2017 against Alex Oliveira via third-round TKO. Unfortunately, his losses are more notable than his wins. The most recent loss being to Donald "Cowboy "Cerrone where he was TKO in the first round.
So after four fights at Welterweight, Medeiros decided he's going to drop to Lightweight for this fight. I think fighting at 155 lbs can help Medeiros despite having a better record at Welterweight. And for a lot of these fighters, it is more of a mindset and comfortability thing.
Gillespie is a -500 favorite on Bovada.com at the time of writing this. I am going to agree with it although I think Medeiros will put up a good fight for two rounds.
Gillespie def. Mediros via TKO in round two
Joseph Benavidez v Dustin Ortiz 2 (Flyweight):
Joseph Benavidez is 13-3 in the UFC, 26-5 in his professional career.
He was originally supposed to fight Deiveson Figuerido for what was going to be UFC 223: Vick vs Felder. But like stated earlier, that event no longer exits… it's Fight Night now and Benavidez is fighting Dustin Ortiz. IN ADDITION, Benavidez is the backup to Cejudo vs Dillashaw, incase something happens.
(FYI: Despite UFC 223 being cancelled, UFC 234: Whittaker vs Gastelum will take place on the originally scheduled February 9)
Anyways, Benavidez's three UFC losses came from good competition:
After noting his two losses to the former eleven-time defending champ and one to the younger Pettis brother, we have to acknowledge his success in the UFC. After losing to Johnson in their rematch, he went on a six-fight win streak. Five of those wins coming from decision.
In those decision victories, he beat the current Flyweight champion, Henry Cejudo, and also beat the fighter he is rematching this weekend, Dustin Ortiz.
Speaking of Dustin Ortiz, Benavidez must face him again. Ortiz is 8-5 in the UFC and 19-7 in his professional career. A record that could obviously use some more wins.
He's 4-1 in his last five fights, two of those wins coming from decision and the other two coming from KOs in the first round.
In regard to their last fight, Benavidez was fairly dominate. Neither can successfully get a hold on the other cause they are both so damn scrappy. Benavidez windmills and catapults all his strikes. Sometimes it looks like he doesn't know what he is going to throw. It's just wildness. So I can't blame Ortiz for not being able to see what's coming.
I think these two basically pinball off each other the entire fight. A couple takedowns here-and-there, but I don't see either getting KO. Just like a majority of Benavidez's fights, I expect a decision.
Benavidez def. Ortiz via unanimous decision
Paige VanZant v Rachael Ostovich (Women's Flyweight):
Paige "12 Gauge" VanZant is 4-3 in UFC events and 7-4 overall in professional fights. While she was once the model girl for the UFC, her losses are starting to add up (three of her last five), so fans are wondering if she can shake off the pretty girl act and actually win again.
Her losses include:
Her wins come in a different form every time. She has defeated:
While she busted on the scene in 2015 and won a few fights… it's frankly been too long and it doesn't matter anymore. She was raw then and has slowly, slowly progressed as a fighter. I honestly wasn't sure if she would come back after this last injury. The playful antics before fights need to stop and she needs to come ready to handle her business.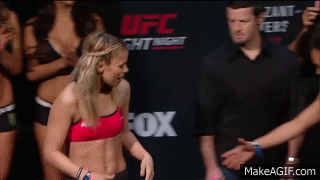 Hopefully her new boo/fiance/husband/whatever and fellow MMAer, Austin Vanderford, has got her on the right track.
Rachael Ostovich is 1-1 in the UFC and 4-4 in her professional career.
Unfortunately for Ostovich, she has been in the news not for her fights in the octagon, but for recent domestic abuse from her ex-husband and fellow MMAer, Arnold Berdon, in which she suffered a broken orbital bone and almost didn't make this fight.
Luckily she is healed and ready to go.
So both have faced their own share of adversity since last stepping into the octagon. I want to pick my girl Paige, but I am nervous for her. Ostovich just looks like a bigger fighter and doesn't look like she's getting finished, which isn't good for "12 Gauge".
I'm sorry PVZ. I still love you. Hit me up if you and Austin don't work out. I am also accepting date invites from Rachael as well. Even if they can both beat my scrawny ass.
Ostovich def. VanZant via unanimous decision
BONUS PICK FOR PRELIMS:
Alexander Hernandez v Donald Cerrone (Lightweight):
Donald "Cowboy" Cerrone is 20-9 in the UFC and 34-11 in his professional career. MY GOODNESS, that's a lot of fights. Cerrone is coming off a huge win where he submitted and broke Mike "Platinum" Perry's arm in the first round.
That made him the all-time leader in finishes and wins. "Cowboy" is a certified badass. I don't care how much people want to knock him for not winning a belt.
Alexander "The Great" Hernandez is 2-0 in the UFC and 10-1 overall. This guy is gaining a lot of attention and rightfully so. He's fucking massive and his first fight in the UFC came out with a fake glove-touch and followed with a big KO.
I think Cerrone comes out with the knowledge to beat this kid. I also think he doesn't take Hernandez's comments about "merking" Cerrone very kindly.
Cerrone def. Hernandez via unanimous decision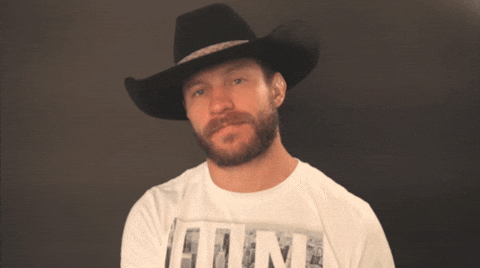 Happy viewing and betting everyone!
---