By Garrett Pelto
Poor Alex Rodriguez. He's an analyst for ESPN's Sunday Night Baseball and is hooking up and doing life with J-Lo, but it is still not enough for the guy.
Selfish bastard 😒.
Rodriguez is not eligible for the Hall of Fame ballot until 2022, but he is making a case for some of his fellow cheaters, I mean, ballplayers: Roger Clemens and Barry Bonds.
A-Rod was on ESPN's First Take where he owned up to his steroid use (again) and said Clemens, the "greatest pitcher [he] ever faced", and Bonds should be in despite their use of PEDs. Coincidentally enough for Alex, those guys have until 2022 to get 75% of votes until they will be removed from the ballot. So if they get in, there's a solid chance he will as well.
So should these fellas get in? I mean, statistically these guys dominate. Let's go down the line.
First, Clemens:
Seven-time Cy Young Award winner
Two-time AL Triple Crown winner (1997 & 1998)
Two-time World Series Champion (1999 & 2000)
Eleven-time All-Star
One AL MVP (1986)
Third in career strike outs (4,672)
Ninth in career wins (354)
Second, Bonds:
SEVEN-time NL MVP winner (1990, 1992, 1993, 2001, 2002, 2003, & 2004)
Fourteen-time All-Star
Eight-time Golden Glove winner
Two-time Batting Title winner
Twelve-time Silver Slugger winner
First in career home runs (762)
Most home runs in single season (73)
Fifth in career slugging percentage (.607)
Sixth in career on-base percentage (.444)
Third in career runs scored (2,227)
First in career intentional walks (688)…. I could probably keep going, but you get it.
Lastly, A-Rod:
Three-time AL MVP (2003, 2005, and 2007)
One World Series win (2000)
Fourteen-time All-Star
Two-time Golden Glove winner
One Batting Title win
Ten-time Silver Slugger winner
Fourth in career home runs (696)
Eighth in runs scored (2,021)
Of course, these stats can be thrown out the window because of PED use. The argument against Clemens and Bonds is that they used these PEDs to extend their career when they started to show signs of decline. For Clemens, he won a seventh Cy Young award in 2004 with the Astros when he was 40-years-old. For Bonds, PEDs allowed him to keep hitting the long ball and helped him win the NL MVP from 2001 to 2004 at ages 36 to 39.
Max Kellerman, of ESPN's First Take, shared his opinion that while people can point to a specific spot that Clemens and Bonds started using and extended their career, most people cannot point to a specific time that A-Rod started using because he dominated his whole career.
I hear Kellerman's point of view. I think the counter argument would be that, while most can't point out a specific time that A-Rod starting cheating (outside of his 2014 season suspension), he was still caught.
My opinion on the topic goes as follows: These guys dogged the league for their entire careers and should be voted in.
They cheated. I get it. I don't care for Barry Bonds as a person, so for all the success he had later in his career, I was calling this dude out as a cheater on almost every home run. The fact also remains that some of the greatest players I got to see play ball, like Sammy Sosa and Mark McGwire, cheated. That should hurt them and those that looked up to them for their character and integrity in the game.
HOWEVER, that does not mean we can ignore their impact on the game or their talent to begin with. For that reason, all those guys should be voted in. Let's get over the fact that the MLB were late on calling players out on using PEDs.
The older generations may be upset with players like Clemens and Bonds because they took advantage of PEDs while the players they watched were drinking beer and eating hotdogs in the dugout.
But the game is always evolving. The education for offensive players is so much more advanced than the days of Mickey Mantle. Not to mention, now-a-days the balls are enhanced, so players don't even need to touch a needle.
Let the boys in so maybe we can avoid an A-Rod campaign in 2022. I could really use less of his lame personality.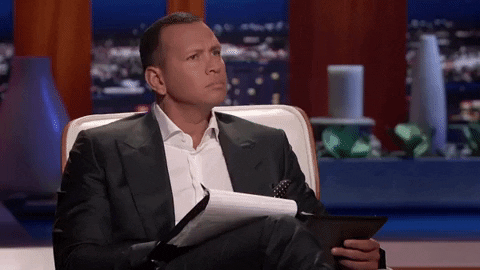 ---