By Garrett and Christopher Pelto
It's Super Bowl Weekend people!
Congrats to the Cheap Seat Fans rooting for Los Angeles and New England. And congrats to the players and coaches in the actual game too, I guess.
Like we have said before, if your favorite team did not make the big game, savor the last plays of actual football until the end of summer.
Even if that means watching Tom Brady, who we should all have a grudge against, cause fuck him.
For this edition of Cheap Seats we are going to predict Super Bowl LIII in a debate between brothers.
💺💺💺💺
Garrett: I choose the Pats. Let me make this clear: I by no means support the Evil Empire, but I'm not dumb enough to bet against New England. My brother on the other hand…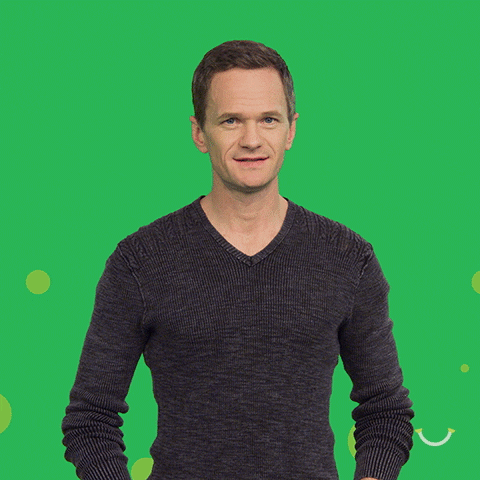 Chris: I have the Rams. Sometimes joining the bandwagon just isn't the way to go and you have to possess the cojones to go against the grain or as some would say, "Scared Money, Don't Make Money". The team that bought a defense prior to the 2018 season in hopes of reaching the Super Bowl will make money in Atlanta. Garrett, don't be stupid…we know the odds, but it's time for a change. As Mel Gibson once said, ….whatever he said in Braveheart.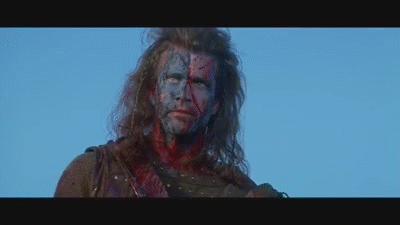 Alright, now that we have a little trash talk out of the way, time to debate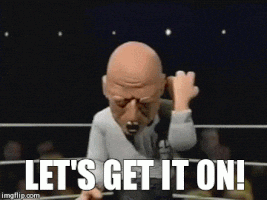 Offense:
Garrett: I mean, do I really have to say it. The Pats have the 🐐 on their side. He may not be my GOAT, but the records are hard to ignore at this point:
Regular season wins by a starting quarterback (207)
Most passing yards, regular season and playoffs (81,431)
Most passing touchdowns, postseason included: 590
Most touchdowns thrown to different receivers (71)
Division titles (16)
Playoff games started (39)
Playoff wins (29)
Playoff touchdown passes (73)
Playoff passing yards (10,917)
Super Bowl appearances (9)
Super Bowl wins (5)
Super Bowl MVPs (4)
Super Bowl touchdown passes (18)
Super Bowl passing yards (2,576)
(Thank you, SBNation.com. Been updating Brady's records on that article since 2017 🤢)
Every year it seems Brady just sits behind an offensive line that allows him to read the Sunday newspaper and dumps it to these streaking receivers whenever he pleases. This year, that same o-line that doesn't let defenders smell Brady's B.O. was ranked fourth going into Week 17 by Pro Football Focus, allowing pressure on Brady only 15.6% of dropbacks this playoffs AND doesn't even have a Pro Bowler to name. Not even RG Shaq Mason.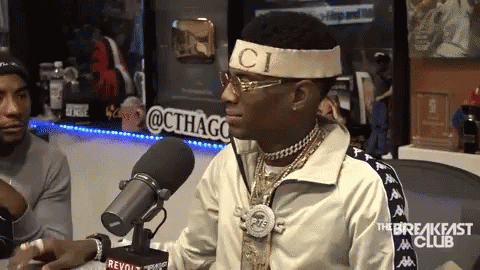 The O-line coach, Dante Scarnecchia, and the big boys upfront are the reason the Pats can have three running backs tote the rock (Sony Michel, James White and Rex Burkhead) and all be effective.
With Brady's 2.18 second time to throw, they don't need to do too much when airing it out. Just allow that time for Julian Edelman to split the safeties, a Gronk mismatch (which is pretty much every play) or a James White flare to the flats.
Y'all think Goff can play well in McVay's system? Well underestimate the greatest system QB of all-time on the other sidelines, he prefers it that way.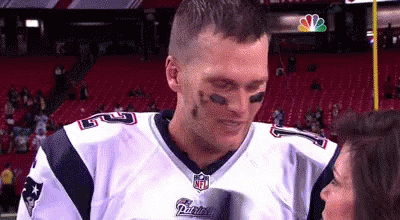 Can the Rams' offense match the clutch-ness of these lame-os? I DON'T THINK SO. But go ahead and tell me why you think they can.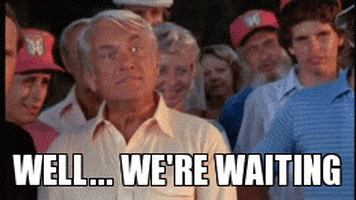 Chris:
One, nobody likes the Patriots. Can't even believe you've joined the dark side, Garrett. When I think Boston, I think of Matt Damon, Ben Affleck, or Mark Wahlburg. Granted, love them all. But, enough riding the Patriots like they're some God sent team. That ends now. Plus, we all like a newer and improved model, right Bill?
Jared Goff
are going to be the deciding factor in this game. And they aren't the Seahawks, they're going to run the ball on 4th-and-1, as well as every down. If they happen to have
Todd Gurley
show up, that would be a plus.
Sean McVay
has crafted an offense from routes he saw and developed under
Kyle Shanahan
(whose offense jumped ahead of the Patriots and later stalled in the Super Bowl two years ago) and the play-action fake associated with his run game.
When the Falcons went to the Super Bowl, quarterback Matt Ryan led the league by using play-action on 27.6 percent of his dropbacks. In both of McVay's seasons in Los Angeles, the Rams have blown that number away (29.1 percent in 2017 and 34.6 percent in 2018). This is all set up by a great offensive line and run game. The Patriots rely on running the ball and dumping it to Edelman, while hitting Gronk on one-on-ones. If I'm picking offensive fire power between the two, it's the Rams.
The Rams' offensive line is superior to the Patriots' line. Since the teams haven't played each other, the stats they've accumulated really have no say. But, let's look at the stats of the line. Rob Havenstein is one the league's top right tackles and right guard Austin Blythe played all season without allowing a single sack in 1,100 snaps. Another stat I thought was amazing was that the Rams were the only team this season to have all five starters compete in 1,000 snaps. This leads to great chemistry and obviously plays a huge role in big games. Impressively, this group allowed just 13 sacks this season, according to PFF.
I was listening to Steve Young the other day and he was talking about how Jared Goff was able to come back from a horrible first quarter against the Saints to ultimately sneak out with a victory. The hostile environment he experienced in New Orleans makes him war ready for the likes of the Super Bowl. If Goff can limit turnovers I think the Rams win the game. In the two post-season games he's played in this year, he's taken one sack and thrown one interception. He has also only thrown for one touchdown. If the Rams are to win this game, Jared Goff has to shoulder a big load.
Look for McVay to stay with the running game. There has been rumors of McVay giving up on the run later in the year and even in the post-season. Don't look for him to do it in the big game. He's a mastermind. He's also heard what people are saying. He also knows the big lights will call for a steady dose of running the rock. Jet sweeps will also be coming in a barrage.
Advantage: Brady, because well he's Brady. Will you remember Jared Goff? If the Rams win, it's via the run game.
Defense:
Chris: Ahh, Defense. My speciality. The Rams bought a defense and the Patriots still get by with no namers. The Patriots are still that defense you let sit on the waive wire all Fantasy Football season just to scoop them right before the playoffs since you know they'll tighten up to make a run. I like my things shiny and expensive. I want big name stars that love making plays on defense.
Aaron Donald, Ndamukong Suh, Marcus Peters, and Aqib Talib; sounds like a my Madden Franchise I draft against all my buddies. Similar thought holds true, defense trumps all.
Wade Phillips is now 71 years old and when he arrived in Atlanta, got off the plane looking like a blast from the past as he appeared in a cowboy hat and shearling coat to honor his father and legendary coach, Bum Phillips. Something special already.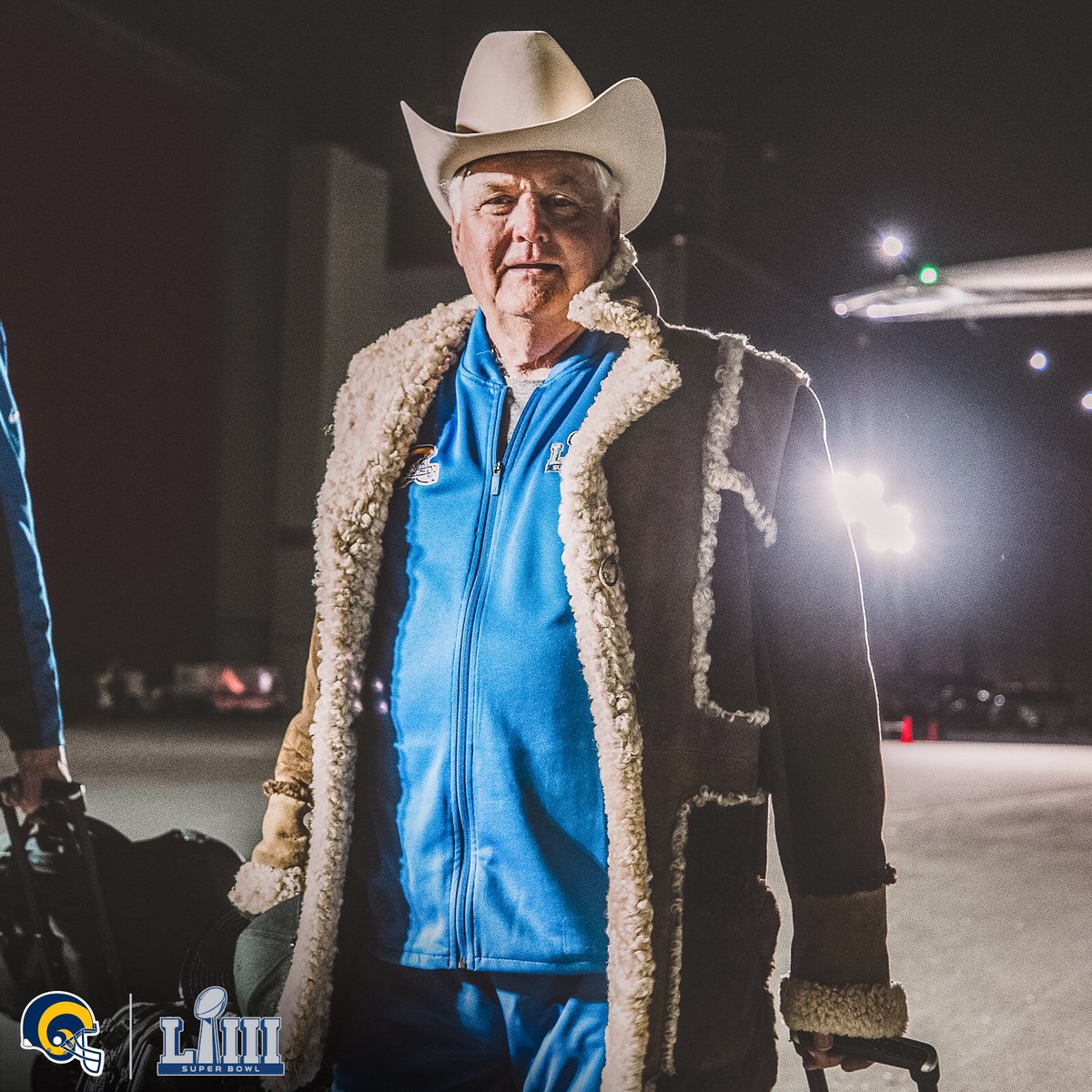 As we speculate the biggest matchup in the Super bowl, I just think it's funny. Contrary to all the passing-hype this season; this Super Bowl will still be decided in the trenches rather than through the air.
Ndamukong Suh didn't have the greatest season, but he's finally winning and that's what he's been missing. Suh has been finding ways to exploit the opposing offense being that Aaron Donald is getting double teamed. Suh has also been the main staple of defensive fronts in the past and usually faced the same double teams himself. In this game, I'm predicting Suh to ruin Tom Brady's day. I know all eyes are going to be on Aaron, but don't forget about Suh. If he is able to cause pressure and a turnover or two, the Rams should be in a good spot.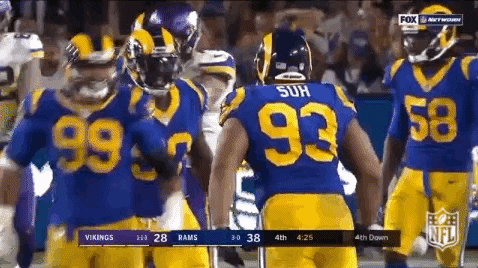 The re-emergence of Aqib Talib is HUGE and can't be stressed enough. I've spoken about it in my previous articles, but Talib can take away a football player completely. Compared Marcus Peters, Aqib is able to play the receiver while Marcus takes risk and uses his ability to peak/look at the quarterback.
Getting back to Phillips, he has a special relationship with Aqib. "You're close to a lot of your players," said Phillips, who has coached in the NFL for 41 seasons, "but I'm really close to Aqib." "He's probably going to go down as one of the best D-coordinators ever to coach football," Talib said. "And just to have that relationship with him, it means a lot to me too."
Aqib has a relationship and ties to the Patriots. He can provide some insight as to how to slay the beast or defeat the Evil Empire. AQIB is the LAST JEDI. Both he and Wade faced Tom and the Patriots three years ago. They were able to defeat them New England in the AFC title game and then go on to beat the Panthers in Super Bowl 50 (that should of been the Steelers, but Toussaint sucks).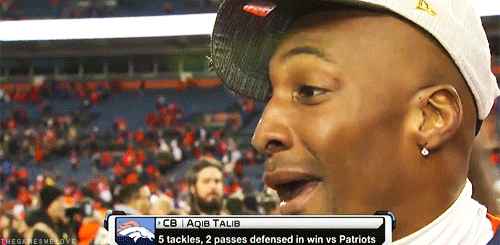 That memory consists of Talib placing a gold chain around Wade and dubbing him "drippin". His face initially was of clear confusion.
Phillips was later heard saying, "Drippin' baby … really drippin'."
If things go right, they hope to be "drippin" again.
Garrett: Yeah, yeah. The Rams bought a preeetty nice defense this off-season.
Aaron Donald's a freak of nature, who will probably never get the recognition he deserves as the best player in the league cause he doesn't score TDs. Ndamukong Suh assaults players on the field. Marcus Peters can out smack talk anyone. Aqib Talib snatches WR chains.
And Nickell Robey-Coleman gets away with pass interference calls? (Sorry Saints)
That's all well and dandy. But when it comes to the Pats, they don't need all those big name players. They just need players who will…
And they have done their jobs well enough to get to three-straight Super Bowls (I bet you almost forgot that, huh).
If we have to name names, let's first go with first-team AP All Pro cornerback, Stephon Gilmore. He's had two interceptions this season and a career-high, 20 pass defenses (second-highest in the NFL).
In the postseason, he has only allowed two catches on ten passes thrown his way. This will be his second-straight Super Bowl, so I can guarantee he's hungry to redeem last years loss to the Eagles. That means strapping former teammate, Brandin Cooks, who he would go against at practice.
As far as guys in the box go, DE Trey Flowers, OLB Kyle Van Noy and ILB Dont'a Hightower will be key to stopping Todd Gurley, who wants to rebound from his ugly performance last week. Seriously, was that guy trying to shave points? Those two drops looked… suspicious. Even though I'm upset with him, Le'Veon Bell would NEVER.
(This is also because Bell tends to miss playoff games: 2015 & 2016. In 2017, beat Chiefs and Miami, but left in the first quarter of AFC Championship against the Pats. SMH. Back to this year and Gurley's sketchy performance last game 👇👇)
Belichick will come up with the perfect defensive game plan to also stop the "bowling ball of butcher knives", fatass, whatever you want to call him, C.J. Anderson.
Surprisingly, under McVay, the Rams have never rushed for 200 yards AND passed for 200 yards in a game. So after the Pats shutdown that running game, those new-aged RPOs won't be as effective. And when you can't run the ball and receivers can't get open, that D-line WILL pressure Goff and force him to turn it over. Like we expect a young QB to do.
Advantage: Rams. They bought a defense…duh.
Special Teams:
Garrett: It used to be Adam Vinatieri who helped bring the Lombardi trophy to New England. Now it's four-time Pro Bowler, two-time All-Pro and two-time Super Bowl champion, Stephen Gostkowski, watching Brady's back.
We like to give kickers shit here in the Pelto family, but at least this guy will sacrifice his body:
Yeah, they have a big leg on the other sideline, but this guy is as consistent as it gets. 27-out-of-32 field goals made this season and 49-out-of-50 PATs made. I'm glad it's not 100 percent for either because I'd point it out and feel personally responsible for any misses.
As for punting and the rest of special teams, the Pats will be as disciplined as they are in all other aspects of the game. And the truth is: they probably won't need to punt too often.
I see Belichick going for it because they need the time of possession. So any chance they can, expect Brady to stay on the field with his boys and get the one or two yards needed.
When they do punt, look out for seven-time Pro Bowler, Matt Slater running down and making tackles on punts and kickoffs. Just, uh, don't expect him to step-in on a team fight or anything.
Chris: Come on, bro. Like there's a comparison in which we can say Gostkowski's leg is better than Greg Zuerlein, and for the matter, his arm compared to Johnny Hekker?
This aspect of the game is going to be huge, agreed, and both coaches are known for their creativity and balls to go for it.
Garrett, I read at one point; "It's fun being one of only 13 people on the sideline that knows what's going to happen. Me, coach [Sean] McVay and the 11 people on the punt team," John Fassel told NFL.com this week.
IT'S COMING. EVERYONE SHOULD BE LOOKING FOR A FAKE AT ALL TIMES. Throughout the game keep your head on a swivel.
When you bring up special teams for the Patriots, the first person you think of is Matt Slater. He is versatile and the Captain of their special team core, but even in this aspect the Rams are better on paper! If they do what they're supposed to do, they'll win.
Super Bowl MVP Prediction:
Garrett: Is there anyone else who can be the MVP outside of Brady on the Patriots? If there is let me know. I assume if they do well, Brady will be the one who gets credit. Leading him to that MVP trophy will be: James White getting the Patriots down the field, Sony Michel being the guy to break the touchdown seal and Gronk to have a stellar performance blocking and coming up with game-clinching catches in the second half.
MVP: Tom Brady
Final score: Patriots 30 – Rams 21
Chris: I really do believe the Rams have a chance to win this game. They don't have the Patriots experience in comparison, but that's nothing that is going to scare me of putting my money down. The Rams have experience in their Defensive Coordinator and they have a mastermind offensive play caller. This is what you dream of and if the Rams can limit turnovers, run the ball, and control the line of scrimmage; the Patriots will be forced to spread it out and throw the ball to stay alive.
Bold prediction; Brady makes a costly mistake.
MVP: Todd Gurley
Final score: Patriots 24 – Rams 28
Enjoy the game from wherever your Cheap Seats are 💺💺💺💺💺
---