By Garrett Pelto
Date: Saturday, February 2
Time: 
Prelims: 5:00 p.m. EST
Main Card: 8:00 p.m. EST
Location: Fortaleza, Brazil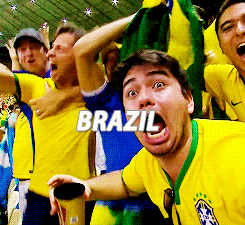 It's been two weeks since our last UFC Cheap Seat Predictions: Cejudo vs Dillashaw. Where we successfully predicted 3-out-of-5 winners on the main card (4-out-of-6 including the one prelim fight prediction: Cerrone vs Hernandez).
So we started predicting for most fight cards since April 2018. For those counting, CheapSeatFans are 28-out-of-40 on correct fighter predictions (70%) and 8-out-of-40 on correct round and finish predictions (20%).
We obviously want to improve the latter, but for correct winners, I think we deserve a little pat on the back 😏…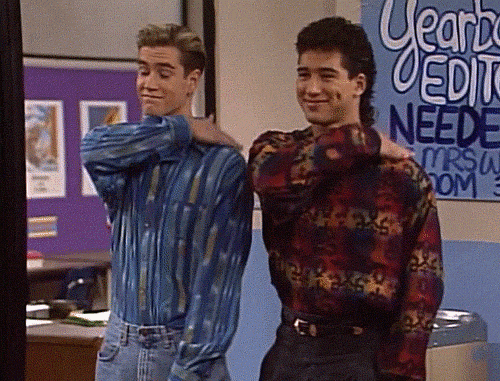 For this fight card I am going to do most, but not all, of the main card (4-of-the-6) and hopefully improve this record. Lessgetit!
💺💺💺💺
Raphael Assuncao vs Marlon Moraes 2 (Bantamweight):
Raphael Assuncao is 11-2 in UFC events and 27-5 in his pro career. Assuncao lost his first fight in the UFC to Erik Koch via round one KO in March 2011. After that, Assuncao went on a seven-fight win streak in the next three years, beating fighters like current Bantamweight Champion, T.J. Dillashaw, via split-decision.
Three years after their first meeting in 2013, T.J. got his revenge by beating Assuncao via unanimous decision. But no sweat for Assuncao because he won his next four fights:
Now Marlon "Magic"4wqw Moraes gets his chance to redeem his first UFC match and only UFC loss against Assuncao. Moraes is 3-1 since entering the UFC. He is 21-5 with one no contest in his pro career and he was the former Bantamweight Champion of the World Series of Fighting.
Moraes three UFC victories include:
Before we get into this five-round prediction, let's circle back to their first meeting. For much of the first round, it appeared to me that Moraes was the more active fighter, however, was slipping and falling all over the place. The guy tried being too creative with spinning kicks and switch kicks, but wasn't landing them and I think he lost points with the judges for it.
In round two and three, Assuncao started to get in a rhythm, land some hard punches and dominated the center of the octagon. Not many takedowns attempts from either fighter… although when Moraes tried, he continued his falling act. I think the judges gave the W to Assuncao because he landed a slightly better strike percentage (32% compared Moraes's 29%).
This time around, I think Moraes comes in with more confidence than the first fight. Two main reasons:
Their first meeting was Moraes's first fight in the UFC
Moraes is coming off two KOs in round one of each fight
As exciting as it would be to see another first-round KO, I am skeptical he can do it in three-straight fights. Those odds are like the Patriots going to three-straight Super Bo….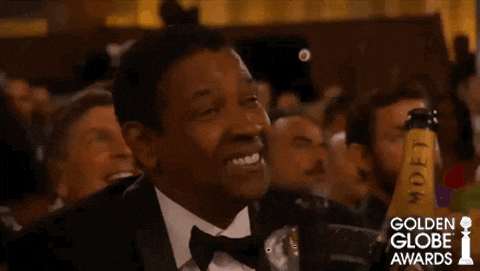 Well forget about Tom for a bit (if you want to talk about the Super Bowl, be on the lookout for out CheapSeatPredictions for Super Bowl LIII).
This time around I believe Moraes fights a lot more effectively, but I don't see him sleeping Assuncao. I think they might grapple and wrestle more than their first meeting, but ultimately the fight goes the distance like most of Assuncao's fights.
Moraes def. Assuncao via unanimous decision
José Aldo vs Renato Moicano (Featherweight):
José Aldo is 9-3 in the UFC and 27-4 overall in his pro career. Entering the UFC scene in 2011, he became the first UFC Featherweight Champion and successfully defended his title for seven-straight fights (most in UFC Featherweight history) until he lost to Conor McGregor in 2015 via round one KO.
His only other losses came from current Featherweight Champion, Max Holloway, in back-to-back fights in 2017. Both by round three KO.
Outside of that, Aldo has beaten Chad Mendes (twice), Frankie Edgar (twice), Cub Swanson and Urijah Faber. His most recent win came against Jeremy Stephens via round one KO in July 2018.
As for Renato Moicano, he entered the UFC in 2014, where he has a current record of 5-1. Overall in his pro career he is 13-1 with one no contest. Moicano's only loss came from Brian Ortega in 2017 via guillotine choke in the last round of a three-round bout.
Moicano, like Aldo, has also beat Jeremy Stephens and Cub Swanson. Stephens via three-round split-decision and Swanson via round one rear-naked choke.
As I write this, José Aldo, one of the greatest fighters of all-time, is the underdog at +105. Moicano is the favorite at -135. While Aldo has let me down in the past, mainly his short performance against McGregor, I am shocked he is the underdog.
They must think Aldo is too old and Moicano can out box him like Holloway was able to do. I doubt it.
Luckily for 32-year-old Aldo, this fight is three rounds opposed to five, like his coach asked for. This means that if the fight has a feeling out process in the first round, he shouldn't be gassed by the end of it. And I don't expect him to let Moicano get close.
I believe this MMA legend will shutdown Moicano. He will guide him around the ring keeping distance and using body shots like Ortega did against Moicano. If Moicano gets Aldo's number with some punches early on, I expect Aldo to grapple and slow Moicano down. But hopefully it doesn't come to that because I don't see Aldo lasting long after catching a few to the chin (remember McGregor).
If Moicano can land significant strikes early, he could outlast and beat one of the all-time greats. Beating Aldo would put Moicano on a list for a title shot against Holloway.
Aldo def. Moicano via TKO in round two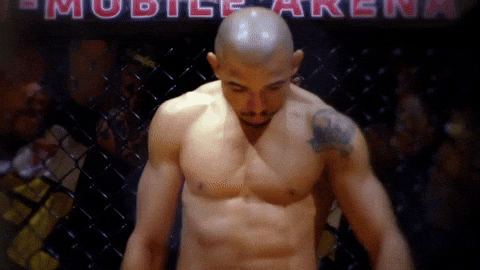 Demian Maia vs Lyman Good (Welterweight):
Demian Maia is 19-9 in the UFC and 25-9 overall in his pro career. This 41-year-old has been in this game for a while. Grappling and being the Brazilian Jiu-Jitsu backpack 🎒 of the UFC since 2007. His debut UFC fight was in UFC 77!
Being in the UFC this long, he's obviously seen his share of quality fighters. His more notable wins:
Unfortunately he's lost to some good competition as well:
After losing to Rory, this welterweight went on a seven-fight win streak. Since that fight, he has been on a tough three-fight skid, losing to:
Polar opposite in UFC experience, Lyman "Cyborg" Good is preparing for his fourth UFC fight. He's 2-1 in the UFC and 25-9 in his pro career. He's more known for his time in Bellator where he was the inaugural Welterweight Champion (he lost that belt to Ben Askren in the following fight).
He made his UFC debut in 2015 where he beat Andrew Craig via KO in the second round, then loss to Elizeu Zaleski dos Santos via three-round split-decision in 2017 and lastly, beat Ben Saunders via first-round KO in 2018.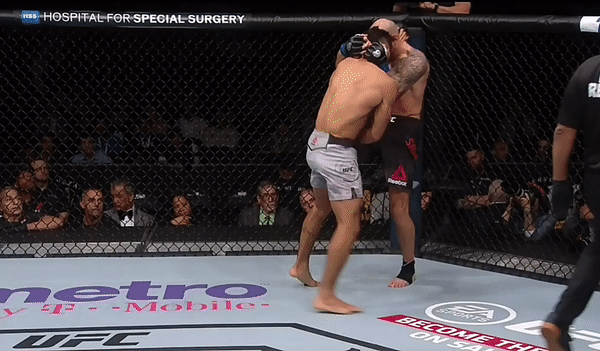 There isn't too much deviation in the outcomes of his professional fights. This 33-year-old's favorite finishes are knockouts or rear-naked chokes. So the question to me is; will Good get a KO (cause he's not going to submit Maia) or will Maia backpack Good the entire fight?
My own biases will have to side with Maia. I usually side with the guy who will get dirty, up in your shit and wrestle. And like mentioned earlier, Maia has only been KO once by Nate Marquardt. In 2009. So it's been a minute.
Good, however, has never been submitted.
So these fighters may have to find a solution that vary from their typical finishes.
For MMA viewers who get bored watching fighters on the ground and up against the cage, I'm sorry. That's where a majority of this fight will take place. But a message to those same people, try to watch Maia's technique and the way he maneuvers body parts to get in position and suffocate fighters. There is beauty in his work.
Maia is the favorite at -185 while Good is a +150 underdog.
Maia def. Good via unanimous decision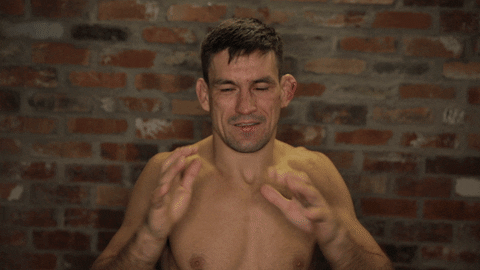 Charles Oliveira vs David Teymur (Lightweight):
Charles "do Bronx" Oliveira is 13-8 and has one no contest in the UFC since joining in 2010. He is 25-8 with one no contest overall in his pro career. He is the UFC's all-time leader in submission finishes with 12.
Most notable wins:
His even more notable losses:
Just like Aldo and Maia, Oliveira's losses are a star-studded list. Gotta give credit to these guys for taking on solid competition even though they don't necessarily come home with a win everytime. They are always willing to take their game to the next level by agreeing to competitive fights. They even agree to changing weight classes to make it happen.
It provides UFC fans with great entertainment. So for that, we thank you.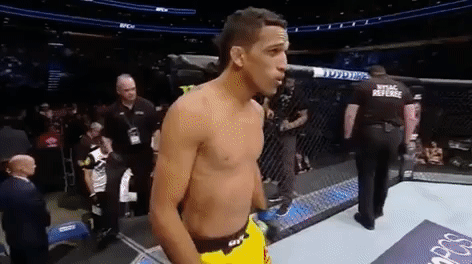 David Teymur is undefeated in his five fights since joining the UFC in 2016. The 29-year-old, Swedish-Aramean is 8-1 overall in his pro career. Four-out-of-eight wins have come from KO/TKO finishes.
Teymur has never been finished. His only loss occurring in his first pro fight by unanimous decision in 2013.
I will be honest in saying that I don't know much about this fighter. But from what I have researched on him, he is quite the kicker! He is a four-time Swedish muay thai champion.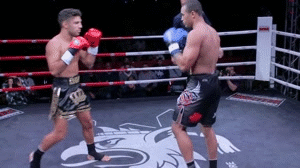 Annnd he's quite the… trash talker? Some may recall this from Ultimate Fighter.
Teymur clearly has the confidence. He will need that taking on Oliveira in his home country.
Something not in Teymur's favor; Oliveira is 14-0 fighting in Brazil and 3-0 in UFC fights in Brazil. We will see if he can keep that consistency in Brazil because Oliveira has been known to be… well… inconsistent, outside of Brazil.
I am getting on this Teymur train as long as he doesn't get caught up in an Oliveira submission attempt. I think Teymur might get overlooked from most MMA viewers because they have never heard of him, but he is only a slight underdog at -110 to Oliveira's -120.
I predict quick work of Oliveira.
Teymur def. Oliveira via TKO in round one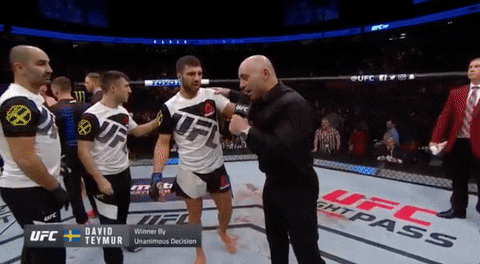 Happy viewing and betting errbody!
💺💺💺
---