By Garrett Pelto
Date: Sunday, February 17
Time:
main card: 9 p.m. EST
prelims: 7 p.m. EST
Location: Phoenix, Arizona
Hello fellow CheapSeatFans,
Despite last week's unfortunate cancellation of Whittaker vs Gastelum due to Whittaker's last-minute hernia surgery, we hope you were able to benefit from our undefeated predictions for winners and put some 💰 in the bank. Or blow it, whatever!
For those keeping track of our betting record, that brings us to 35-out-of-48 (73%) correctly predicted winners and 9-out-of-48 (18%) correctly predicted finished and in the correct rounds. In our defense, these fights could end in MANY different ways:
Submission, TKO/KO, unanimous decision, split decision, disqualification, etc… and there are three or five rounds to predict it ending in. So take those predictions with a grain of salt and focus more on the correct winners. Especially if you're putting 💵 on it.
If you couldn't win some cash off our predictions last week, I hope you were at least able to enjoy the Muay-Thai showdown of Israel "The Last Stylebender" Adesanya and Anderson "The Spider" Silva.
There are three fight events this weekend: Invicta FC 34 on Friday, Bellator 215 on Friday, Bellator 216 on Saturday and #UFCPhoenix on Sunday.
We're gonna focus on Phoenix for this one. Specifically, we are going to focus on the main event, co-main event and the main women's fight on the main card.
💺💺💺💺
Francis Ngannou vs Cain Velasquez (Heavyweight):
Francis "The Predator" Ngannou
is 6-2 in the UFC and 12-3 overall in his professional career. He suffered his two UFC losses in 2018 to former Heavyweight Champ,
Stipe Miocic,
and to fourth-ranked heavyweight,
Derrick Lewis
. Both losses also came from unanimous decision.
He bounced back in the end of 2018 by TKO Curtis Blaydes in round one of their rematch.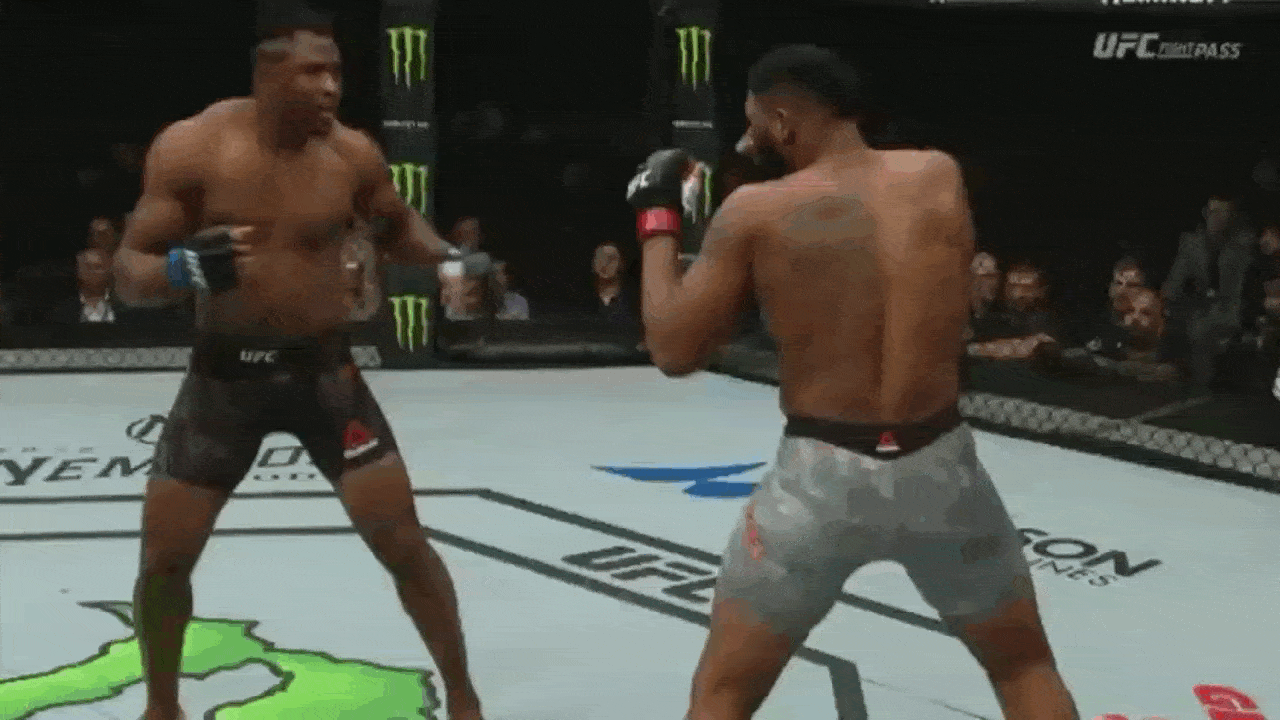 Before that, Ngannou was on a six-fight win streak. FIVE of those coming from TKO/KO finishes in round one or two. The other win… a kimura submission. This is one of the scariest fighters in the UFC with the record for the highest punching power ever measured by the UFC (129,161 units). He stalks you around the octagon and finds the punch that connects… hard.
Before losing to Stipe and Derrick Lewis, I didn't think he could be beat this savage. But any fighter can lose on any given day.
Let's review some of his crazy ass finishes. Hide the children:
https://i.imgur.com/YpXch83.mp4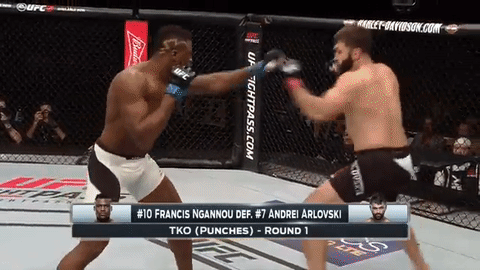 Okay. That's enough murder for one day.
SIKE! We still have to talk about Cain Velasquez.
Velasquez is 12-2 in the UFC and a two-time former Heavyweight Champion since joining in 2008. That's a wild 11-year stretch. Overall he is 14-2 in his professional career.
His only losses come from Junior dos Santos via round one KO in 2011 (he got his revenge… twice) and Fabricio Werdum via round three rear-naked choke in 2015 where he lost his belt.
Ten of his wins have come from TKO/KO finishes. Let's review some of those slobber knockers: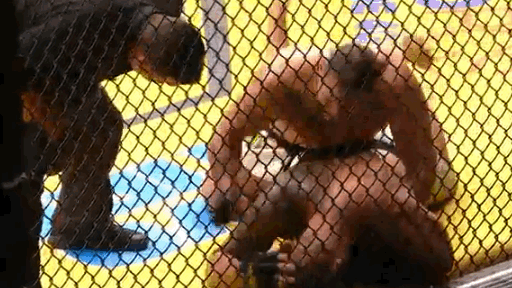 Now, the former NCAA Division 1 All-American faces off against "The Predator" in fight one of his newly signed, four-fight UFC contract.
The first thing to address with this fight is that Velasquez is the dominant wrestler, obviously. This is a weakness for Ngannou who didn't do well when he had to escape the grapple from Miocic.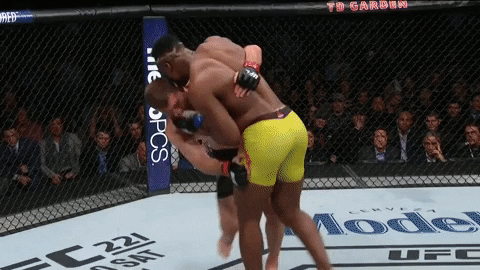 But we have to wonder if Velasquez can be the effective fighter we have seen in the past. It's been THREE years since we last saw him fight. I imagine he still has the endurance over Ngannou, even at 36-years-old, but I have doubts if he can take the hits early on and still make it out. Ngannou should come out hot in round one, stalking his prey and taking big swings so he doesn't have to go the full three rounds. Although he's usually pretty slow and carefully sets up his punches, he "lands only 1.97 significant strikes per minute, which is dead last among the top 16 heavyweights", according to Richard Mann of ESPN.
While some say that Ngannou has focused on and improved his takedown defense (I hope so, because that is clearly his biggest weakness), I think the couple times that Cain can take him down, it's big trouble for Ngannou. Cain fought "Bigfoot"… he's not scared of anyone.
According to Bovada, Cain Velasquez is the favorite at -165 and Francis Ngannou is the underdog at +135.
I'm gong to side with the wrestler too. If Velasquez can tire Ngannou out in the first round by holding him up against the cage or on the mat, then I think he's got it. He just needs to withstand the first few blows from "The Predator" and can't let him get in a rhythm. I predict a wrestling brawl from Velasquez and he will disappear on us until 2022 before they can even ask for a post-fight interview.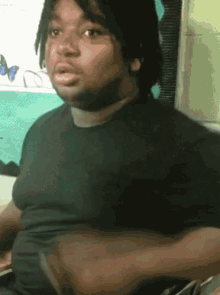 Velasquez def. Ngannou via unanimous decision
James Vick vs Paul Felder (Lightweight):
James "The Texecutioner" Vick
is 9-2 in the UFC since joining in 2013. Overall he is 13-2 in his professional career making him the ninth-ranked lightweight. His only two losses came from
Beneil Dariush
via round one KO in 2016…
and to eighth-ranked lightweight, Justin Gaethje, via KO in round one in his last fight in 2018.
In his last five fights, Vick is 4-1 and before losing to Dariush, he was on a five-fight win streak. This Texas boy has really made some runs during his time in the UFC making him the tenth-ranked lightweight.
Vick's opponent this weekend, Paul "The Irish Dragon" Felder, is 7-4 in the UFC and 15-4 overall in his professional career.
He is 3-2 in his last five fights, losing to Mike "Platinum" Perry in his last fight via three-round split-decision and to Francisco Trinaldo via round three TKO (doctor stoppage, rightfully so).
Before losing to Perry, Felder won three-straight from elbow TKO/KO finishes:
As you can see, Felder loves getting in "the pocket" of fighters and gettin' dirty. These elbows in close are devastating blows. He's also has a nice spinning backfist that he likes to surprise fighters with when they get too comfortable too.
The problem I see with Felder in this fight is that Vick is a technician "Texecutioner". He knows how to keep distance with a strong jab and leg kicks. He's also a fighter who is able to escape away from the cage where I figure Felder will try to squeeze Vick. He just better not get caught in the chin running away like he did against Gaethje.
The odds have this as a dog fight, as do I:
James Vick is the slight favorite at -125 and Felder is the underdog at -105.
Ultimately, I think Vick wins based off the amount of strikes.
Vick def. Felder via unanimous decision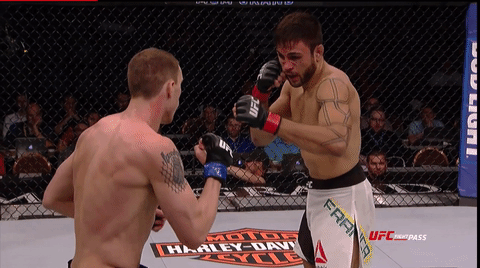 Cortney Casey-Sanchez vs Cynthia Calvillo (Women Strawweight):
Cortney "Cast Iron" Casey-Sanchez
is 4-5 in the UFC since joining in 2015 and 8-6 overall in her professional career placing her as the twelfth-ranked strawweight.
In her UFC career she has lost to some bad ass women and all by three-round decision:
For this fight, Casey-Sanchez is calling her shot; saying she is going to KO the tenth-ranked strawweight, Cynthia Calvillo, in the second round. Interesting because she only has one TKO/KO finish in her four UFC wins and only three in her eight professional wins.
Even more interesting since Calvillo has beat two fighters that have beat Casey-Sanchez: Pearl Gonzalez (who beat Cortney in 2013 at XFC 26) and Joanne Calderwood.
Calvillo is 4-1 in the UFC since joining in 2017 and 7-1 overall in her professional career. Three of her UFC finishes have come from submissions. She loves the mat.
She also loves the pot. This will be her return from a marijuana suspension at her loss in UFC 219.
So while we should expect Calvillo to take this to the ground, expect Casey-Sanchez to use her athleticism and length to her advantage. She is one of the tallest strawweights out there at 5'6″, so she shouldn't entertain this 5'4″ muscle hamster in a grappling match.
I think it will be hard to avoid, however, and Calvillo will get the best of her opponent. I was close to calling this a decision, but I think Calvillo shows why she deserves to keep moving up in the strawweight division and earns a big finish. Also don't like Casey-Sanchez calling a round two KO. Get outta here.
Calvillo def. Casey-Sanchez rear-naked choke submission in round two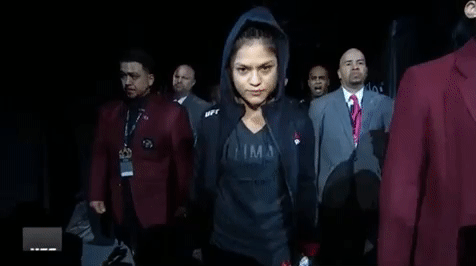 Happy viewing! And for the gamblers out there…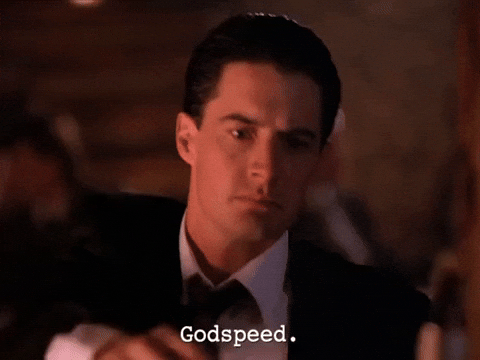 ---