By Garrett Pelto
Date: 5/11/2019
Time: 
Prelims: 8 PM EST
Main Card: 10 PM EST
Location: Rio de Janeiro, Brazil
Welcome back gamblers and readers alike.
On this installment of Cheap Seat Fan Predictions, we are looking at UFC 237 taking place in wonderful Brazil.
We got former champions, we got legends, we got it all on the card.
Cheap Seat Fans currently stand at 44-out-of-62 (71%) correct winners and 13-out-of-62 (21%) on correct round and finish.
Let's get in our seats and give our takes.
💺💺💺💺
Rose Namajunas (C) vs Jessica Andrade (Women's Strawweight Championship):
Rose "Thug" Namajunas is 6-2 in the UFC and 8-3 overall. The current Strawweight Champ's only losses in the UFC have come from:
Her last two fights, to earn the belt and defend it, have been victories over previous champ, Joanna Jedrzejczyk. A round one TKO and then a five-round unanimous decision. Both these bouts demonstrated how much this rose has blossomed in short time. 🌹
Some never thought we'd see Joanna lose again.
Jessica Andrade wants to be the rose's thorn and take the belt for her own. In her home country.
Andrade is 10-4 in the UFC and 19-6 professionally. Beating a fighter who has taken Rose out and more:
Karolina Kowalkiewicz via round one KO in 2018
Before her current three-fight win streak, she lost to Jedrzejczyk in a five-round decision. We've seen her fight really well, but we've seen her lose some big ones needed to get her the belt. Now she has a chance go redeem it.
Problem for Andrade is that she's facing one of the most elite female fighters in the UFC at the prime of their career.
"Thug Rose" has improved her striking immensely. Which is adding on to her already great ground game. Like she usually says before a fight, she will punch her opponent in the face and look to take the back.
For Andrade, she has to keep this on the feet and catch Rose slipping. Andrade packs a punch and could end a fight quick. Same as Rose, she can do it on the feet or by submission. Just doubt she's going to surprise Rose on the mat.
Odd stand at: Rose is the underdog at +105 and Andrade is the favorite at-135.
While I think the home crowd will have Andrade coming out strong, I have to go with my girl Rose. She chose this location cause she doesn't give a shit.
Rose is one of the most determined fighters in the game and I can't ever doubt her focus. She keeps her emotions in-check until after the fight, then cries like no other. I think she strikes fear into fighters that want to come out trying to put on a show with pre-fight antics.
Namajunas def. Andrade via submission in round 3
Jared Cannonier vs Anderson Silva (Middleweight):
Jared "The Killa Gorilla" Cannonier is 4-4 in the UFC and 16-9 overall in his professional career. Those losses include:
Anderson "The Spider' Silva is… well a legend. Still gracing us with his presence in the octagon. He is 17-6 in the UFC and 34-9 overall in his professional career. If you're interested in reading more about his record, I'll refer you to my article covering his bout against Israel Adesanya.
"Spider" is coming off a loss to his clone, Adesanya. And Cannonier is getting his chance to show he's making progress in the UFC.
The current odds: Silva is the slight favorite at -110 and Cannonier is the slight underdog at -120.
I don't know how he earned this fight against on of the GOATs. He's a strong, lanky guy, but I don't see him out smarting one of the best strikers of all time.
Silva def. Cannonier via unanimous decision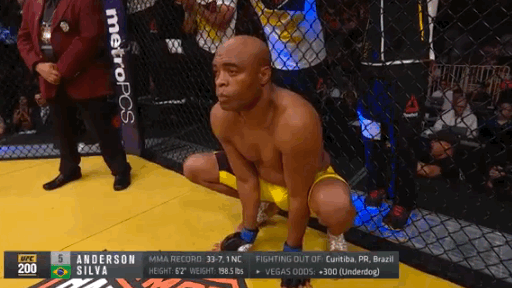 Jose Aldo vs Alexander Volkanovski (Featherweight):
Jose "Junior" Aldo, a former champion, is 10-3 in the UFC and 28-4 overall in his professional career.
He's won against big names. And lost his belt against even bigger… Conor McGregor and Max Holloway. But like Silva, he's a legend in the sport and we're blessed to see him keep going.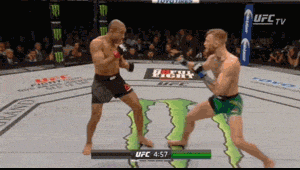 The Australian, Alexander "The Great" Volkanovski, is 6-0 in the UFC and 19-1 overall. He's defeated fighters like:
Volkanovski is a great prospect. If he's able to pull off the upset against Aldo, then he gets a bid for the belt.
Current odds: Volkanovski is the underdog at +150 and Aldo is the favorite at -185.
I see Jose doing his thing offensively, but Volkanovski is such a tough son of a bitch, I don't see him getting KO.
Aldo def. Volkanovski via unanimous decision
Good luck to all you gamblers and enjoy the show! Thanks for reading.
---