By Garrett Pelto
Date: May 18, 2019
Time: 
Prelims: 5 PM EST
Main Card: 8 PM EST
Location: Rochester, NY
Well last week was a shock. I still feel just as stunned as Rose after tagging Andrade and then getting dropped on her head.
CheapSeatFans correctly predicted 44-out-of-65 (67%) correct winners and 13-out-of-65 (20%) correct rounds and finished… even after going 0-3 last week.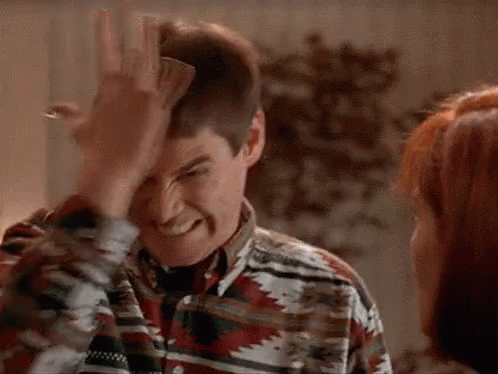 Hard to do worse than last week. Hopefully fighters I pick this week don't go down from injury (Anderson Silva) or some freak shit like a body slam (Rose Namajunas). This week it's going down in Bills country!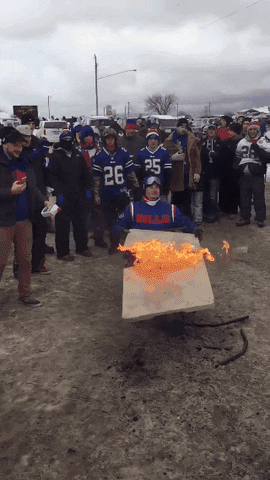 💺💺💺💺
Rafael dos Anjos vs Kevin Lee (Welterweight):
Rafael dos Anjos is 17-9 since joining the UFC in 2008 and 28-11 overall in his professional career. He's faced some of the best talent the UFC has had to offer and came away victorious against:
Donald Cerrone via three-round unanimous decision in 2013
Donald Cerrone again via round one TKO in 2015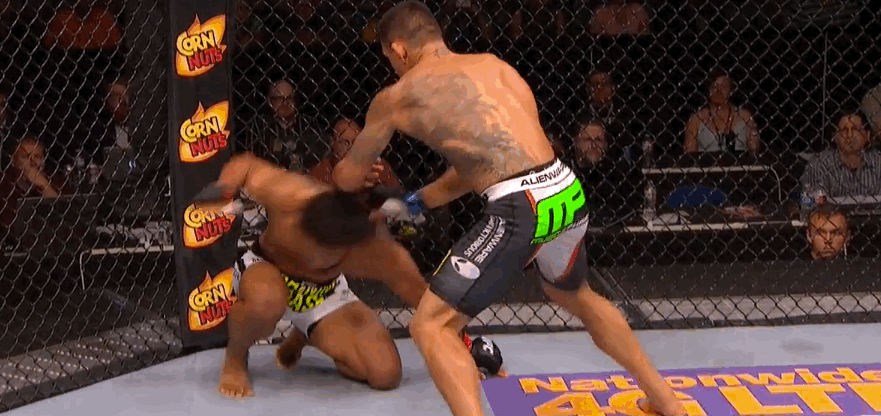 Nate Diaz via three-round unanimous decision in 2014
Anthony Pettis via five-round unanimous decision in 2015 (winning him the Lightweight Championship WITH a torn MCL)
Robbie Lawler via five-round unanimous decision in 2017
Unfortunately for dos Anjos, he's lost against some good talent too:
So the guy has been a champ and faced some champs. Similar to last week with Silva and Aldo, he's a legend with some fight left (maybe Aldo more so than Silva cause I think Silva is done-zo).
His opponent for this weekend, Kevin "The Motown Phenom" Lee is making his welterweight debut after going 10-4 in the lightweight division of the UFC.
Of those four losses, two have come from "Raging" Al Iaquinta. The first loss came via three-round unanimous decision in his 2014 UFC debut and in his last fight via five-round unanimous decision in December 2018. One other loss worth mentioning was for the interim Lightweight Championship against Tony Ferguson in 2017, where Lee lost via triangle choke in round three at UFC 216.
Some notable wins for Lee include:
Edson Barboza via round five doctor stoppage in 2018… Somehow won after looking extremely wobbly in round three:
This fight looks to be a barn burner. Two explosive and athletic fighters squaring off in a fight that spell big outcomes for either. For Lee, he's moving up and attempting to take out a contender who recently loss to the current champion. For Rafael, fighting a new face like "The Motown Phenom" doesn't necessarily gain him a title fight again, but a win does keep him around as a top contender.
Dos Anjos has been around for over a decade in the UFC and has made a name for himself as top contender. He's got the benefit of being comfortable at his weight class opposed to Lee who is testing if this weight class can benefit him more than his previous one.
Dos Anjos will look to pressure Lee and suffocate him in the clinch. He experienced issues from Colby Covington and Kamaru Usman who both put the pressure on dos Anjos and he couldn't really handle it.
I would hope Lee took notes on those fights and decides to use his wrestling ability to pressure RDA instead. Maybe pull out one of those Jessica Andrade body slams and like he's done before to setup some ground game…
Lee's striking won't be enough, especially against a fighter like RDA who can kick the living shit out of you. My boy Nate can attest to that.
The odds are currently at: RDA with the slimmest favorite at -120 and "The Motown Phenom" is at -110. Feels right considering these guys feel so close in talent and toughness.
I think the odds should be in RDA's favor with his experience at this weight and against greater talent, but I think Kevin Lee can squeak out a dub against the vet. Lee is making the weight change that he doesn't need to worry about sweating out the necessary pounds before a weigh-in and can focus on the fight. I also think the weight change could give him an added boost of energy that he hasn't had when he cut, although we've seen recently that the move up can slow a fighter down too… Max Holloway.
Lee def. dos Anjos via unanimous decision
Neil Magny Derrick Krantz vs Vicente Luque (Welterweight):
Who was supposed to be Neil Magny, but due to a failed drug test will now be a UFC rookie: Derrick "D-Rock" Krantz.
Krantz is a rook, but he recently was invited to join Dana White's Contender Series after he impressed Dana with this round one knockout against Justin Patterson.
This Texas native is 22-10 in his professional career. Krantz has won four of his last five fights. His only loss coming by five-round split decision to James Nakashima.
Meanwhile, Vicente "The Silent Assassin" Luque is 8-2 in the UFC and 15-6-1 professionally. In his last four fights he's won inside distance.
Lastly, Bryan Barberena via round three TKO (kicks and punches) in February 2019
His last loss came from Leon Edwards in 2017 via three-round unanimous decision.
For me, this fight is pretty simple. I think Luque is going to wipe the floor with Krantz. Krantz is accepting this fight on short notice and even if he is in shape for Dana White's Contender Series, he's still probably ill-prepared to step into a UFC octagon for the first time.
The odds: Luque by a whopping -1200 and Krantz at +700.
And even though it seems it'll be power vs power in this fight, I'm giving it to Luque in a landslide. No disrespect, Krantz.
Luque def. Krantz via round one KO Antonio Carlos Junior vs Ian Heinisch (Middleweight):
Antonio "Cara de Sapato" Carlos Junior is 7-3 in the UFC with one no contest from an eye poke. 10-2 and one no contest overall. He's coming off a five-fight win streak starting in 2016, but hasn't fought since 2018 due to injury.
This twelfth-ranked middleweight's previous five wins were over:
The guy likes choking people out.
His only losses are from Patrick Cummins via three-round unanimous decision in 2014 and Daniel Kelly via round three TKO (punches) in 2016.
As for the fighter across the octagon, Ian "The Hurricane" Heinisch is 1-0 in the UFC after winning a contract in Dana White's Contender Series: Season 2, Ep 7. He earned his contract by knocking out Justin Sumter via elbows in round one and won his UFC debut against Cezar Ferreira via three-round unanimous decision.
Overall, Ian is 12-1 in his professional career. Only loss he's had is from a round one arm-triangle choke.
Ian is a hard-ass, Canary Island prison-made fighter. Seriously, read this guy's story in the Player's Tribune about his journey from escaping the American justice system at 19-years-old to becoming a cocaine mule, European prisoner and eventually a prisoner at Rikers Island. Going through that experience has harden him and made him even more hungry for success in the UFC.
I just don't know if it can come against a well-rounded, Brazilian jiu-jitsu artist like Carlos Junior.
It's a classic ground vs stand-up game. I see Antonio Carlos Jr squeezing the win out (literally) after he gets on Ian's back and tires him out for the first round and a half. While Ian looks like a freaking bull, he lost the majority of round one in his Dana White series appearance. Justin Sumter had no issue getting to Ian's back in the first minutes, it was just staying there that was the challenge. Once Sumter slipped off, he lost.
Something I don't expect to challenge a more seasoned UFC fighter.
The odds: Antonio Carlos Junior is -175 and Ian Heinisch is +145.
Carlos Junior def. Heinisch via round two rear-naked choke
Megan Anderson vs Felicia Spencer (Women's Featherweight):
Megan Anderson is 1-1 in the UFC and 9-3 professionally. She got the rough draw of opponents in originally being scheduled to fight Cris Cyborg and after that fight fell through, she got Holly Holm for her UFC debut.
She hung in there against Holm and lost by three-round unanimous decision. In her second UFC fight, she beat Cat Zingano in round one after injuring her eye… with her toe. Gross.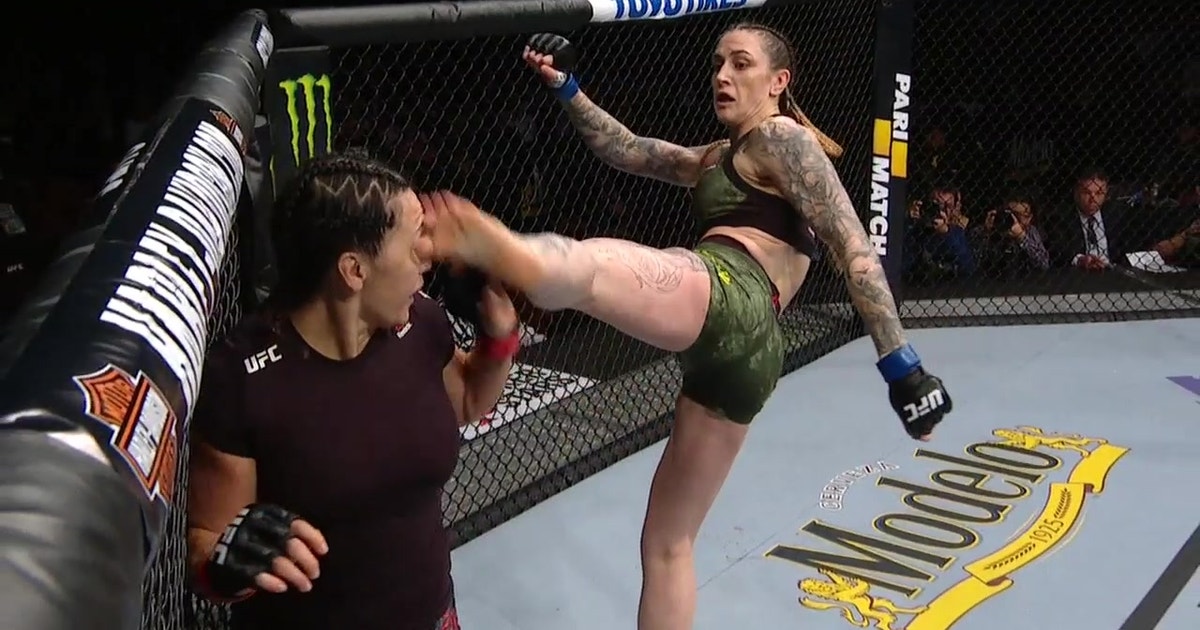 Anderson's opponent, Felicia "FeeNom" Spencer is making her UFC debut, but is 6-0 professionally. She's finished four of her opponents in that streak. Three of those four finishes have come via rear-naked choke submissions. Makes sense she is leaving Invicta FC as the Featherweight Champion.
But you know who was also an Invicta FC Featherweight Champion?
Megan fuggin' Anderson.
Both these ladies are big and ready to rumble. While Anderson has the height advantage, Spencer has the weight and ground game advantage. Something Anderson struggled with against Holm all three rounds.
I think Spencer will try her best to work the ground and clinch game. But Anderson is actually trying to take your head off when she fights. In her last fight, she almost took out Holly Holm in round one with a vicious knee to the head. I'm going with the taller, more aggressive fighter in Anderson. If Spencer wins, it'll be her laying on Anderson for a unanimous decision. And probably not even striking Anderson while she does it.
The odds: Megan Anderson is the favorite at -210 and Felicia Spencer is +170.
Anderson def. Spencer via second round TKO
Charles Oliveira vs Nik Lentz 3 (Lightweight):
Charles Oliveira is 14-8 in the UFC with one no contest. 26-8 with one no contest professional record. That one no contest came against his current opponent, Nik Lentz, in 2010. They met again in 2015 where Oliveira won by three-round guillotine submission.
He's currently on a four-fight win streak. All by submissions.
Rising star, David Teymur, via round two anaconda choke in February 2019
Jim Miller via round one rear-naked choke in 2018 (redeeming his loss to him in 2010)
His losses in the past have come against good talent:
As for Nik "The Carny" Lentz, since joining the UFC in 2009, he's 16-6-1 with one no contest (Charles Oliveira fight in 2011). Overall, he's 30-9-2 and one no contest. In college, Lentz was a D-1 wrestler and has since earned his purple belt in Brazilian jiu-jitsu.
Some notable wins from Lentz:
His notable losses (besides Oliveira):
Evan Dunham via round two TKO (doctor stoppage) in 2012
Chad Mendes via three-round unanimous decision in 2013
David Teymur, who Oliveira just beat, via three-round unanimous decision in 2018
Each time these guys have fought each other, they've earned "Fight of The Night" bonuses. Expect that honor to go between these two again or to the guys in the main event.
I went against Oliveira in his last fight against David Teymur and then he extended his record for UFC submission wins to 13. I am not going to make that mistake again. I predict a similar bout as their last one. A little back-and-forth for the first round and a half, and then a takeover by Oliveira. This time from rear-naked. And in quicker fashion.
The odds: Oliveira is the favorite at -350 and Lentz if the underdog at +250.
Oliveira def. Lentz via rear-naked choke in round one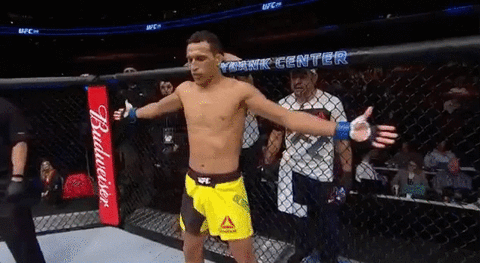 (There's one more fight on this card… No disrespect to those guys, but I'm not worrying about it this week)
Thanks for reading folks! Happy viewing and happy gambling!
💺💺💺💺
---