By Garrett Pelto
Date: Saturday, July 6
Time:
Prelims: 8 PM EST
Main card: 10 PM EST
Location: Paradise, Nevada
Welcome UFC gamblers and enthusiasts alike,
Hope whomever is reading this had a great Fourth of July. Have all your fingers and your sunburns aren't too horrible. Either way, you have another day to heal up and binge Stranger Things season 3 before work comes around again.
Before we jump into it, and for those who care about our record, CheapSeatFans have correctly predicted 46-out-of-70 (65%) winners and 14-out-of-70 (24%) correct round and finishes. Looking to improve that record on a fight card with TWO title fights.
Spoil us.
💺💺💺💺
Jon Jones vs. Thiago Santos (Light Heavyweight Championship):
Jon "Bones" Jones is 18-1 in the UFC with one no contest. Most should know of his history with PED suspensions and criticism from many MMA fans and fighters. We aren't going to review it for this article, but if you want to read about his last suspension here you go.
I am going to focus on the positive (no drug test pun intended) and what has been documented in the octagon. What has made "Bones" Jones a GOAT of UFC.
Let's review a good portion of this win streak:
Jones's opponent this time, Thiago Santos is 13-5 in the UFC since signing in 2013. Due to his latest win streak, he's earned a chance to win his first belt. Let's review the wins that got him here: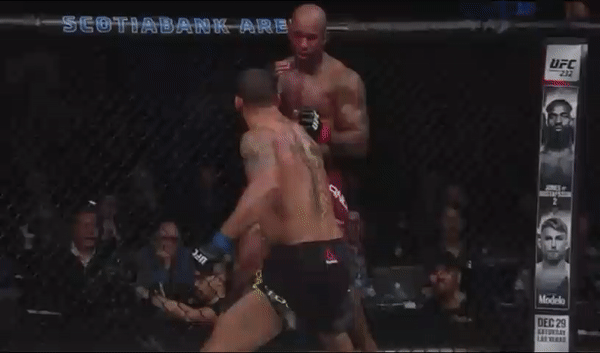 While Thiago has shown some major promise with his recent wins, he is facing THE biggest fight of his career against THE best fighter in UFC.
Current odds: "Bones" is the favorite at -500 and Santos is the underdog at +350.
Not much of a surprise. If there's a fight with Jon in it, he's probably the favorite. Should be interesting to see what the odds for a Ngannou vs Jones fight might look like. But that's for another article.
While I can never completely count out a fighter, because anyone can win on any given day, I think I am going to follow the mass group that is backing Jon Jones. I don't think Santos will have the gameplan to stop anything Jon throws at him. The best shot Santos has in winning would be catching Jones early.
I see "Bones" give us an absolute show. Combos on combos. Jones haters will be sick.
Bones def. Santos via KO in round 4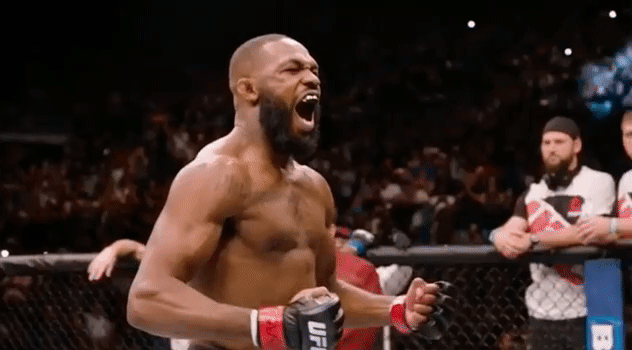 Amanda Nunes vs. Holly Holm (Women's Bantamweight Championship):
Amanda "Lioness" Nunes is 10-1 in the UFC since joining in 2013 and 17-4 overall in her professional career. She is the current Women's Bantamweight and Featherweight Champion. The first female champ champ.
Her toughness can never be questioned as she has defeated:
Now she takes on the "Preacher's Daughter".
Holly Holm is 5-4 since joining the UFC in 2015 and 12-4 overall. Holly knows a thing or two about taking belts from big names too. She took out Rousey first in 2015, with a mean head kick heard around the world.
She's been on a rough go since, losing four of her next five fights. And to people Amanda went through:
Current odds: Nunes is the favorite at -450 while Holm is the HUGE underdog at +325.
For those gamblers out there, there really is no harm throwing something on Holm if you're feeling bold. Holm has the striking ability to try and combat Nunes with a 33-2 record in professional boxing and 14-1 as a professional kickboxer.
But don't be fooled. Nunes is in her prime and doesn't look like she is slippin', whatsoever, anytime soon. I really think she is the GOAT. If she dominates Holm like she is expected to do, I don't know who else you can put in front of her.
Nunes def. Holm by unanimous decision
Jorge Masvidal vs. Ben Askren (Welterweight):
Jorge "Gamebred" Masvidal is 10-6 in the UFC and 33-13 overall. Coming off a huge KO victory over Darren Till in Till's home country, Masvidal is trying to establish him next in line for a contender shot by handling "Funky" Ben.
Masvidal is 3-2 in his last five fights, losing to Stephen Thompson via three-round unanimous decision and Demian Maia via three-round spit-decision. He's defeated fighters like like Till and Donald Cerrone both via round two KO punches.
The guy is a natural born fighter, plain-and-simple. Stepping into the octagon to beat the other guy's face in.
Ben "Funky" Askren on the other hand, is a natural born wrestler. While he is 1-0 in the UFC beating a UFC legend in Robbie Lawler in his debut and 19-0 in his professional MMA career, he is going into that fight to wrastle and not entertaining those other aspects of MMA.
The current odds: Askren is the favorite at -225 and Masvidal is the underdog at +175.
This fight has me the most torn of all the main card. The two title fights, similar to what I've predicted, could end quick and could be dominate performances from both champions. This Askren / Masvidal fight is one where it could really swing either way.
While I understand why Askren is the favorite. He hasn't lost in his MMA career. Only one was in the UFC, but it was against Robbie Lawler. There was controversy with the way Askren bounced back and won that fight, and I'll give him credit, I must say he was going to lose if that fight kept going.
I think if Masvidal can stun Ben the same way Robbie did, he can fight off the ground game. I don't see Masvidal winning if it goes the distance because that means he didn't do enough to hurt Aksren and probably means Masvidal spent too much time on the ground. Masvidal needs to be aggressive, but needs to avoid giving away the takedown.
I am going with my dude Jorge again. After he helped me win money in the Till fight, I have to think he's going to ride the high and kick Ben's ass.
Masvidal def. Askren via TKO in round one.
Jan Błachowicz vs. Luke Rockhold (Light Heavyweight):
Jan Blachowicz is 6-5 in the UFC and 23-8 overall in his professional MMA career. He was on a four-fight win streak until running into Thiago Santos in February. Unfortunately Jan hasn't been able to get it together against the more recognizable names, losing to:
Luke Rockhold is 6-3 since joining the UFC in 2013 and 16-4 overall. Luke is a former Middleweight Champion in Strikeforce and UFC. He's defeated fighters like:
Current odds: Luke is the favorite at -260 and Jan is the underdog at +200.
Although Jan looks like Stipe Miocic's brother, I don't think he will put on a Miocic-esque performance. I see Rockhold showing he isn't the fighter that loss to Yoel Romero in his last fight in September.
Rockhold def. Blachowicz via rear-naked choke in round two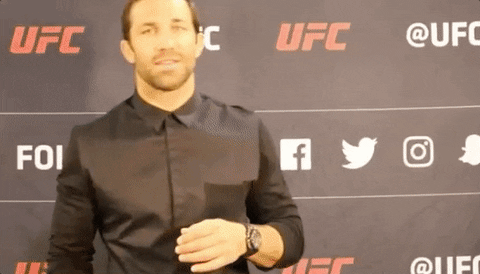 Diego Sanchez vs. Michael Chiesa (Welterweight):
Diego "The Nightmare" Sanchez is 18-11 in the UFC and 29-11 as a professional. He was the Welterweight Champion in King of the Cage and won the Ultimate Fighter in its debut season.
He's 3-2 in his last five fights, beating:
Losing to:
Michael "The Maverick" Chiesa, most known for getting cut from McGregor's dolly toss, is 8-4 since beating Al in his 2012 Ultimate Fighter Finale and 15-4 overall as a professional.
While he's loss to Anthony Pettis and Kevin Lee, both by submissions, he bounced back with a one armed kimura victory over Carlos Condit in December.
Current odds: Chiesa is the crazy favorite at -365 and Sanchez is the +275 underdog.
While Chiesa is the favorite. I think Sanchez has major upside. Both guys are insane people, but Sanchez really has that fire and dude has never been submitted in his career. That's the only way Chiesa wins. I'm going with the underdog on this one too.
Sanchez def. Chiesa via TKO in round three
Happy gambling and UFC viewing people. Thanks for reading.
---