Garrett Pelto
Date: Saturday, December 14
Time:
Prelims: 8 PM EST
Main card: 10 PM EST
Location: T-Mobile Arena, Las Vegas, Nevada
Another weekend, another great day of fights ahead.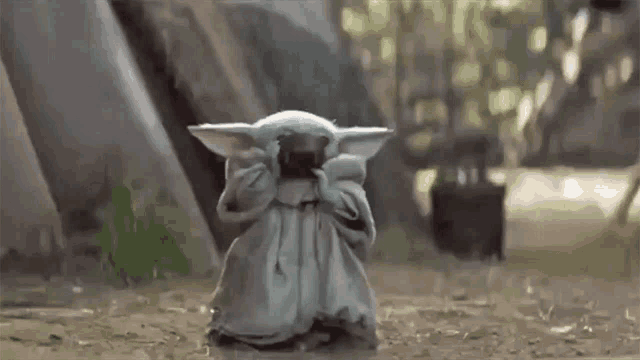 Two draws last week didn't really help the record, but CheapSeatFans has correctly predicted 53 of 82 (64%) correct winners and 16 of 82 (20) correct rounds and finishes.
💺💺💺💺
Kamaru Usman (C) vs Colby Covington (Welterweight Championship):
Kamaru "The Nigerian Nightmare" Usman is 10-0 in the UFC since joining in 2015 and 15-1 in his career. Usman has taken out some of the biggest names in the sport on his way to the top. In his last three fights, this Hard Knocks 365 fighter has taken down:
Colby "Chaos" Covington is 10-1 in the UFC since joining in 2014 and 15-1 in his career. Similar to Usman, Covington of American Top Team went through some tough competition (and acted like a fool) to get the ultimate shot. Covington in his last three fights beat:
Like they say, keep your friends close and your enemies closer… well these two train 10 miles from each other in Florida. Same gym as Jorge Masvidal, Tyron Woodley, and Dustin Poirier (all of which hate him now). Usman training with the likes of Rashad Evans and Robbie Lawler.
Colby wanted Tyron Woodley, when he had the belt. And when Tyron was injured and recovering from surgery, Colby won the interim belt against dos Anjos. After Colby got hurt, he missed his opportunity against Woodley, who then retained his belt against Darren Till.
Timing is everything because Usman got the next shot at Woodley and made it count. Didn't stop Colby from showing up as a viewer and, more importantly, a heckler.
No one likes Colby. But the beef has really built up.
Colby knows how to sell a fight you gotta give him that (which he admits is all an act). For some, that's what you need to do to get attention in this sport. Even McGregor who is one of the greats, does dumb shit to get attention.
Currently the odds have Usman as the favorite at -200 and Colby the underdog at +160.
Usman has admitted this Colby is the "most dangerous welterweight out there" besides himself. But is enough to beat this technically sound, big ass MF.
Colby likes to give Usman shit, calling him "Marty" a nickname from his D2 wrestling days, while Colby wrestled at D1. Side note: Colby won a junior college championship first at Iowa Central Community College… where he was roommates with JON JONES. So weird. THEN he went on to D1, won some PAC-10 Championships, and got in legal trouble.
Usman demonstrated against Woodley that he is the real deal. Usman dogged the four-time defending champion and held him up against the cage the entire fight.
While Colby is a high-volume striker and keeps the pressure on, I just don't know if he can do it against a massive Usman. I kind of want to see Colby come out on top, but something in my gut tells me he is going to be a loser when the night is over.
Usman def. Covington via unanimous decision
Max Holloway (C) vs Alexander Volkanovski (Featherweight):
Max "Blessed" Holloway is 18-4 in the UFC and 21-4 in his career. Holloway is looking for his fourth title defense after defending it by beating:
Should be mentioned that he lost a fight to Dustin Porier trying to win a Lightweight Championship and become a "champ champ" like many do nowadays since McGregor.
Alexander "The Great" Volkanovski is 7-0 in the UFC since joining in 2017 and 20-1 in his career. Volkanovski earned his title shot by defeating:
Currently, Holloway is the favorite at -185 and Volkanovski is the underdog at +150.
Volkanovski likes to get inside peoples bunches and take them down and impose his well. Holloway is a true professional, however, and he knows how to stop those takedowns and knows how to keep his distance while packing a punch.
Holloway def. Volkanovski via unanimous decision
Amanda Nunes (C) vs Germaine de Randamie 2 (Women Bantamweight):
Amanda "Lioness" Nunes is 11-1 in the UFC 18-4 overall. If you don't know her by now, then you're not paying attention. She's the champ champ for the women in UFC, beating:
… pretty much any dominate female fighter you can think of.
Germaine "The Iron Lady" de Randamie is 6-1 in the UFC and 9-3. De Randamie has come ready to play too, beating:
However, her only loss came from none other than Amanda Nunes by round one TKO. Isn't the best quality but: (Start at 7:40)
Nunes is the huuuge favorite at -335 and De Randamie is the underdog at +255.
Not much to say here. De Randamie knows this opponent and wants to stand and fight as a kickboxer. But Nunes has only gotten stronger and bigger. If Nunes gets a hold of Germaine, I think it's over. On top of that, Nunes can win standing up now too.
Nunes def. De Randamie via TKO in round 2
Marlon Moraes vs Jose Aldo (Bantamweight):
Marlon "Magic" Moraes is 4-2 in the UFC and 22-6-1 overall. His two losses came in his first UFC match, against Raphael Assuncao, and against champ champ Henry Cejudo. As far as wins go, he's defeated:
Jose "Junior" Aldo is a UFC great. He's 10-4 in the UFC and 28-5 overall. He was the inaugural UFC Featherweight Champion and has the most consecutive title defense in featherweight history with seven. Max Holloway and Conor McGregor are about the only ones who have had his number. Although in his last fight he lost to Alexander Volkanovski to really set him back.
Now he's dropping weight and fighting a top contender in the bantamweight division. When I say dropping weight… I mean dropping weight. Guy looks like a skeleton and it's concerning.
Rightfully so, Marlon is the favorite in his own division at -190 and Aldo is the underdog at +155.
I am scared that if Marlon hits Aldo hard enough, he will poof into dust. Seeing fighters do this intense cutting is one of the hardest parts of training. A lot of times it is seen in the fight. Latest example being T.J. Dillashaw cutting to fight Cejudo and losing in the first round.
Moraes def. Aldo via TKO in round 2
Petr Yan vs Urijah Faber (Bantamweight):
Easy for to count this record. Petr "No Mercy" Yan is 5-0 in the UFC since signing in 2018 and 13-1 in overall. Yan is a former Bantamweight Champ for the Absolute Championship Berkut in Russia.
He's coming off two victories in 2019:
Urijah "The California Kid" Faber, refuses to go away. At 40 years old now, he's 11-6 in the UFC. And although he said he was retired after his 2016 bout, he's come back and TKO'd Ricky Simon in the first round.
Faber surprised the crap out of me when he pulled it over on Simon. It's possible he could do it again.
Yan is the favorite at -550 and Faber is the massive underdog at +375.
Faber's best shot at winning is at getting a submission over Yan. But this young man isn't going to do everything in his power to not go to the ground. And don't expect him to get TKO/KO by Faber either.
Yan def. Faber via unanimous decision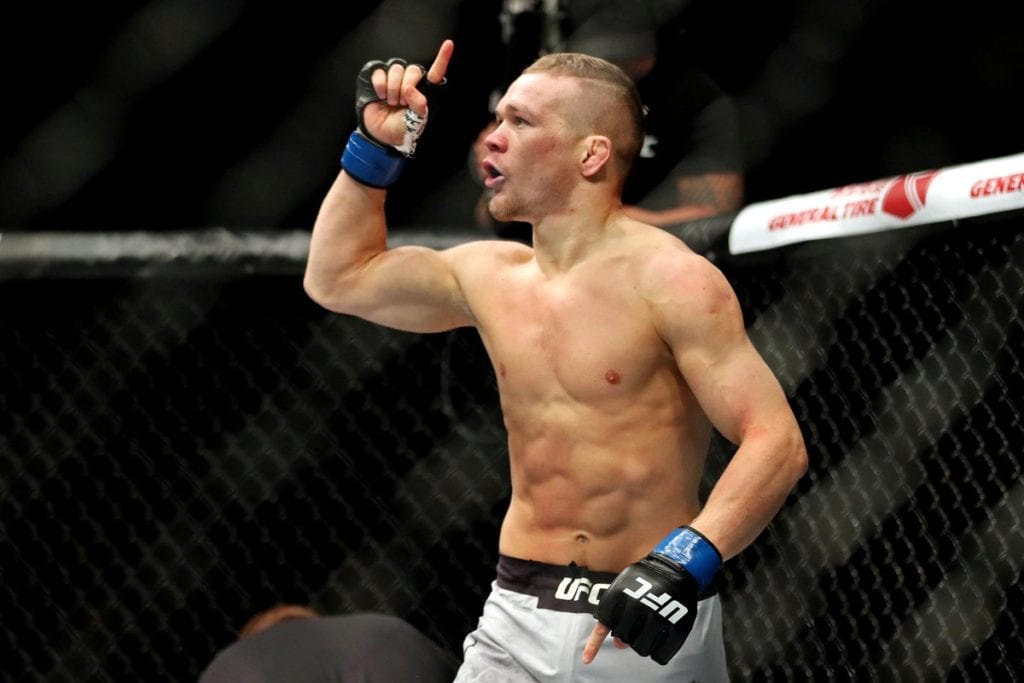 Happy gambling everyone and let's hope this card lives up to the hype on paper.
💺💺💺💺
---